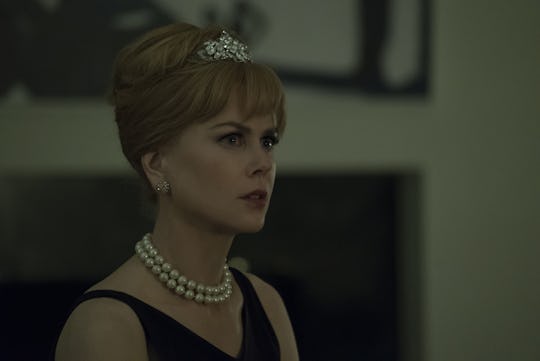 Hilary Bronwyn Gayle/HBO
How To Watch 'Big Little Lies' & See The Golden Globe Winners In Action
One of the biggest winners of the 2018 Golden Globes was the HBO miniseries, Big Little Lies. Therefore, if you haven't seen it already, now is the perfect time to learn how to watch Big Little Lies, so you can finally see what the hype is all about. And believe me, all the hype is very much worth it.
Because the series is an HBO original, you can find Big Little Lies on HBO's streaming services, HBO Go and HBO Now, as well as on demand if you have the channel as part of your cable subscription. Hulu and Amazon Video also offer HBO add-ons, so you can also find Big Little Lies there as well, but please be warned that it will cost extra on both streaming sites. You can also purchase a DVD of the show's first season from Amazon for just $19.99. Thus, there are a number of ways to watch the series, so there's no excuse for you to continue missing out on this masterpiece.
The miniseries is based on the bestselling novel of the same name by Liane Moriarty. The series follows a group of mothers whose children are all in the same class in school together. There's Madeline (Reese Witherspoon) who is infuriated with the fact that her ex-husband and his new wife, Bonnie (Zoë Kravitz) have moved to her town and now the exes' daughters are in the same class.
Then there's Madeline's best friend, Celeste (Nicole Kidman), who appears to have the perfect life with her husband Perry (Alexander Skarsgård) and their twin sons; however, nothing is as it seems. New to town is young mother Jane (Shailene Woodley) and her son, Ziggy, who connects her to a secretive past. And then there's Renata (Laura Dern), the working mom who goes into action when her daughter is attacked by a classmate during the school's orientation.
Kidman, Witherspoon, Dern, Woodley, and Skarsgård all received Golden Globe nominations this year for their incredible work on the series. Kidman, Dern, and Skarsgård all won and the series itself also won in the Best Limited Series or TV Movie category, which is unsurprising since it also did incredibly well at the Emmys last year. The success of the series is a huge accomplishment for both Witherspoon and Kidman who executive-produced, something Kidman even mentioned in her acceptance speech.
During the speech, Kidman also discussed how the women all really came together to put their heart into the show and opened up about the fact that her character — spoiler alert! — deals with abuse, something that was a big topic of conversation at this year's Golden Globes. After the many sexual assault allegations that have come out over the past year, Hollywood came together to do a "black out" at the event. Almost everyone wore only black to the ceremony in support of those, particularly women, who came out and spoke up against sexual abuse and harassment, not just in Hollywood, but also everywhere.
Big Little Lies was a miniseries that very much amplified the voices of women, and has proven that stories like these are what people want to watch and see more of in the future. That's why it's no surprise that the series has already been renewed for a second season.
Although there is no release date just yet, Kidman, Witherspoon, and Dern have all confirmed that they will be returning for season two. It's unclear what exactly will happen next in the series, since the show pretty much ended where the book concluded. That being said, the show has even more freedom to continue the story as the creators see fit, which means anything can happen. But before the second season arrives, make sure to check out the first, if you haven't already.
Check out Romper's new video series, Romper's Doula Diaries:
Watch full episodes of Romper's Doula Diaries on Facebook Watch.