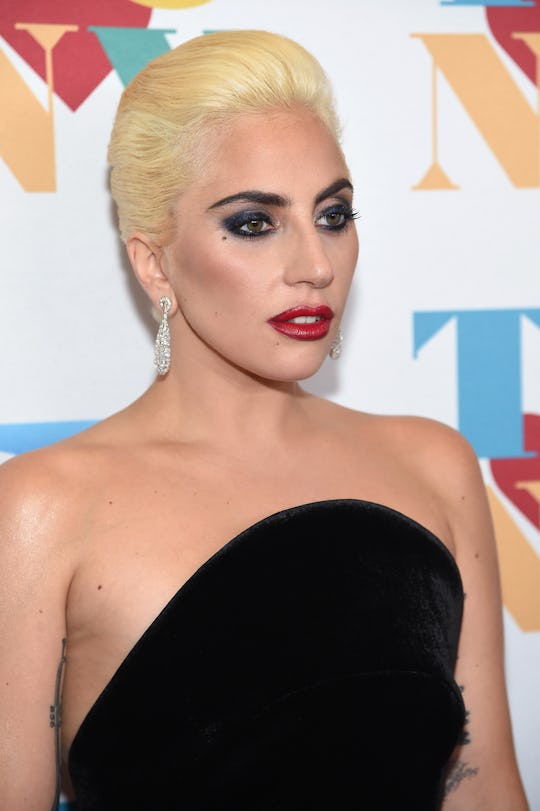 Jamie McCarthy/Getty Images Entertainment/Getty Images
How To Watch 'Perfect Illusion', Lady Gaga's Upcoming Music Video
Do you remember that time Lady Gaga was super boring and unoriginal and disappointing? Nope, me neither. It feels like it's been ages since Gaga has gifted us with a new single, and it looks like she waited for the perfect time to finally break that unofficial hiatus. Summer is over, our tans are already fading, and we could all use a little lift — enter "Mother Monster." Gaga has announced the release of her new single "Perfect Illusion" and teased a new music video. And naturally, it's going to be the best thing since we all lost our minds over Lemonade.
The official release of the "Perfect Illusion" single will happen on Friday, and the star power behind this new single is naturally super impressive. Producers Mark Ronson (who created "Uptown Funk" with Bruno Mars and helped make Amy Winehouse a household name) and Bloodpop (who worked with Justin Bieber on "Sorry") collaborated with Gaga on "Perfect Illusion." This will be the first single to come off her soon-to-be-released fifth album.
Like any great musician of our time, Gaga is naturally tight-lipped about the title of her next album, and teasing us all with little snippets of "Perfect Illusion". She tweeted a 16 second clip of her new single on Thursday, just to make sure we were paying attention. We were, Mother Monster, we were.
Gaga also decided to tease us with four lines of lyrics to the song, which are either sweetly upbeat or dead depressing, depending on how things turn out.
While Gaga is gushing about her new single, telling The Huffington Post the dance anthem gives her a "sick adrenaline rush every time I hear it," the world will have to wait a little longer to get their own sick adrenaline rush. But here are a few more teasers about her music video while we wait:
As to the question of where to watch Gaga's impending video, no hard information or official url has yet been released. Considering Gaga's Twitter account boasts over 63 million followers, it's probably a safe bet to think she will at least release information on her video there. Gaga also tends to favor video sharing site VEVO, and has released videos there in the past. Tech-obsessed fans have also tried to pick apart the code on her official site, ladygaga.com, and it seems as though the video and single may just make its first appearance there as well. (This is most likely, as there's already a teaser video up on the homepage.)
It looks as though September could be shaping up to be a Gaga-ful month, what with the release of "Perfect Illusion" on Friday and American Horror Story returning to FX on Sept. 13 (with Gaga returning after her memorable small screen debut as "The Countess").
It's a perfect month to be a "Little Monster."