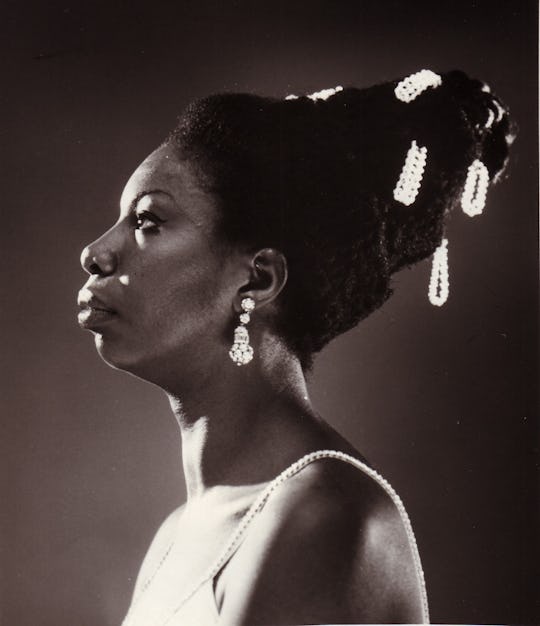 How To Watch 'What Happened, Miss Simone' & Experience The Singer's Total Brilliance
I hope everyone reading this (and there had better be billions of you) already knows about Nina Simone. No, that's not how to say it. I hope you've all experienced Nina Simone. Because that's what hearing her, or watching her, really is. An experience. And now you can wholly experience her by watching the new documentary by Academy Award nominee Liz Garbus. So how do you watch "What Happened, Miss Simone"?
The documentary, which has been nominated for an Academy Award (Best Documentary), can be streamed on Netflix. Garbus, a New York-based documentary filmmaker, has breathed new life into the legendary singer, songwriter and civil rights activist. The documentary premiered as the opener at the Sundance Festival last year with an introduction from Robert Redford and a concert by John Legend no less. Garbus was a fan of Simone since her college days but it took creating this extraordinary documentary to really understand the visionary singer. And can I get a hallelujah for that? As the feminist writer Germaine Greer once said, "Every generation has to discover Nina Simone. She is evidence that female genius is real." And considering we are now living fifty years past her prime, it looks like her time is coming. Again.
The Simone we get to meet in the documentary is at once brilliant, passionate and tormented. Strong and complicated. And perhaps above all, devoted to her music. With never-before-seen footage, clips and interviews with people like Lisa Simone Kelly and Simone's second husband Andy Stroud, Garbus unfolds the story of Simone.
Garbus was focused on being honest about Simone's complicated nature. Simone's daughter Lisa, in particular, was forthcoming in talking about the difficulties with her mother (Lisa ran away from home at 14 to live with her father in New York), recounting in the documentary,
It never occurred to me to do anything but reveal the truth of our lives as we lived it.
Despite her troubled home, Simone took up the torch of activism. And some say it cost the talented jazz singer her career. She became the voice of the civil rights movement, creating songs like, "To Be Young, Gifted, And Black" and "Mississippi Goddam" in response to the 1963 church bombing that killed four girls in Birmingham, Alabama. Because of this, radios refused to play her music. She had a tough time booking concerts; Everyone was afraid she might speak her mind. She collaborated with the likes of her dear friend, poet Langston Hughes, for the civil rights' song "Backlash Blues" and remained staunch in her belief that, as an artist, one is bound to create change. "You can't help it," she once famously said. "An artist's duty, as far as I'm concerned, is to reflect the times."
Now it seems that Nina Simone, who died in 2003 at the age of 70, is being heard. Beyond the documentary, "What happened, Miss Simone?" there has also been a biography of the same name, an all-star tribute album and posthumous collaborations with Jay Z and Kanye, Simone's name is back on everyone's lips, her voice crooning in our ears. Hopefully, her message is seeping through too.