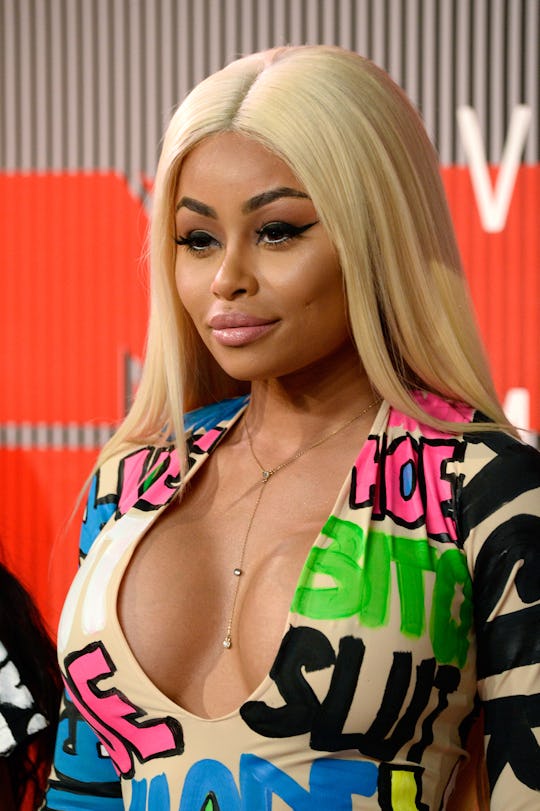 Frazer Harrison/Getty Images Entertainment/Getty Images
How Will Blac Chyna & Rob Kardashians's Baby Be Related To Kylie Jenner?
When the news broke Friday that Rob Kardashian and fiancée Blac Chyna are expecting a child, some head scratching about the new Kardashian family tree followed. Specifically, people are wondering how Rob and Blac Chyna's baby will be related to Kylie Jenner. See, Kylie, Rob's half-sister, is dating Tyga, Blac Chyna's ex and the father of her first child, King. So once Rob and Blac tie the knot, and if Kylie and Tyga were to get married, what would baby Chyna-Kardashian's relationship to Kylie be?
Let's sort this out, shall we? Regardless of who she or Rob's partner is, Kylie would always be a half-aunt to any child of Rob's, obviously. If Kylie does not marry Tyga, that will still be the case. But if Kylie and Tyga get hitched, she will be both the baby's half-aunt and its sibling's step-mom, since in that scenario Kylie would be King's step-mom. Got that? 'Tis a tangled web we weave.
Twitter's collective brain was hurting Friday as users tried to comprehend this now especially involved family tree:
But wait, it gets more complicated! If he marries Kylie, Tyga will be the step-uncle to his son's half-sibiling. And if they do tie the knot, making King their collective child, King will be both half-sibling and step-first cousin to the new baby.
Kris, aka the Kardashian matriarch and rainmaker, has not yet weighed in on the news, nor have any of the other Kardashian's yet, but expect little attention to the aforementioned details and lots of excitement and love. Because the good news for all concerned is that relationships are about much more than labels, and unconventional family structures are more common — and accepted — than ever. The Kardashian clan is known for being very tight knit and supportive of one another, and its members include a lot of young parents who'll be able to give Rob and Chyna advice, not to mention a lot of little kids for the newest addition to play with.
So the family this baby is coming into is complex, sure, but more importantly, it values connection and loyalty and being present. And what really matters more than that?