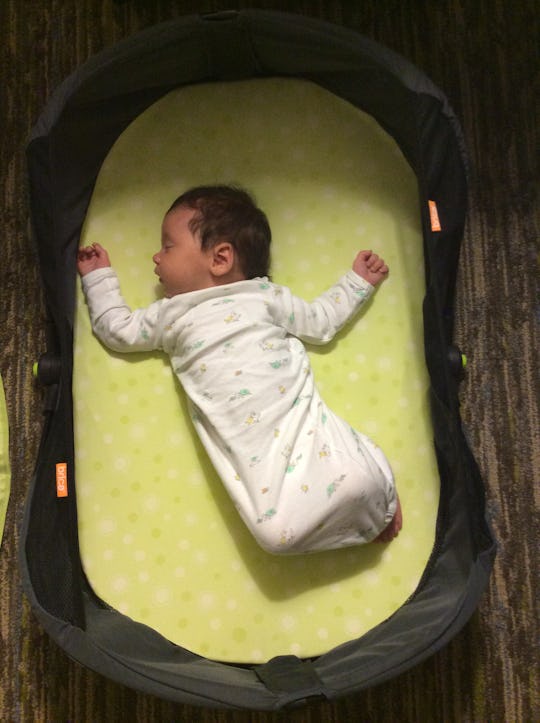 Courtesy of Kimmie Fink
How Your Baby Will Actually Sleep, Based On Their Zodiac Sign
I've always been intrigued by astrology. I'm not one to make decisions based on it or anything, but I'll check out my horoscope. I like reading descriptions of my sign, seeing myself reflected in the words, and I appreciate astrology for the comfort and understanding it provides. Now that I'm a mom, I enjoy reading my daughter's horoscope and seeing how it plays out in her little life, too, especially in one crucial area: sleep. With all this in mind, I've prepared a guide for how your baby will sleep, based on their Zodiac sign.
My daughter's due date was mid-May, so I was pretty sure I would have a Taurus on my hands, and I was OK with that. Although uncompromising, a Taurus is also patient, practical, and devoted. I managed to really offend my sister when I revealed that I was crossing my fingers and shamelessly hoping I didn't end up with a Gemini (the cutoff is May 21st). Don't get me wrong, I love a Gemini... in its adult incarnations. But in my albeit limited experience, they are difficult babies. My beloved sister had such terrible colic and slept so little that when I came along, my mom took me to the doctor to make sure there wasn't something wrong with me (all I did was sleep and eat — a true Cancer).
I went into labor on my due date and delivered my little bull baby the following day. True to Taurus form, she was reliable and stable. She's a little stubborn at bedtime, but overall, she's a great sleeper. Astrology doesn't have all the answers, to be sure, but it can clue you in on a few things and I happen to believe infant sleep is one of them.