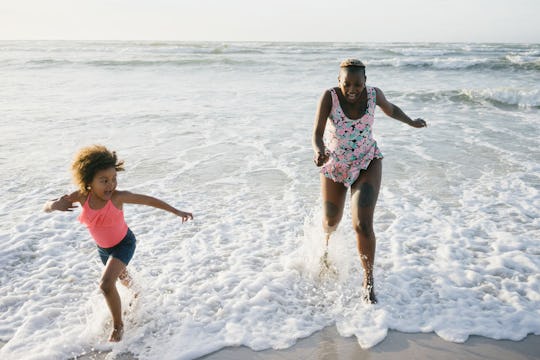 Bruce And Rebecca Meissner/Stocksy
How Your Sign Affects Your Mothering Style, According To Susan Freakin' Miller
So you're chill with your zodiac sign affecting your job, your relationships, and your work, but have you thought about how the stars affect your mothering style? Do you find that you love reading to your child but can't stand playing dress-up? Or maybe it's outdoor play that you crave, and museums aren't your cup of tea. It's all down to the zodiac, says Susan Miller, and she should know: Miller is the world-famous guru behind AstrologyZone.com and the best-selling Daily Horoscope Astrology Zone by Susan Miller, available on the App Store and Google Play.
Miller is herself a Pisces, and insists that while she has no "favorite child syndrome" with her own sign, she saw this trend hold true in her relationship with her own daughter, especially when she was small. Neptune is Pisces' celestial ruler, and he's the planet overseeing imagination and creativity. As a result, "Pisces tend to like teaching their kids about making things," Miller said in a recent phone interview. "Sewing, carpentry, cooking, anything like that. When Diana [Miller's daughter] was young, I used to make elaborate parties for her, with costumes that I all sewed myself. We had Alice and the Cat in the Hat, and the Mat Hatter for one party, which the children all loved."
So, mom, what's your sign? See if you can put it to use in having fun and bonding with your child...or if you already are!