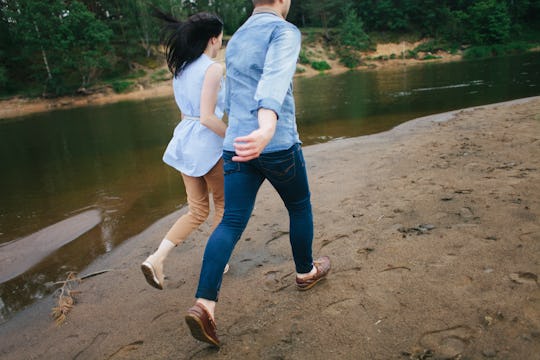 Shutterstock
If Your Partner Does These 8 Things In An Argument, They Might Be A Sociopath
All couples fight. In fact, it's normal and healthy to get mad at your partner every now and then; airing out your little annoyances ensures you aren't bottling your feelings, and then you can move past the great who-forgot-to-empty-the-dishwasher-debacle of 2018 together. But if your spats seem more dramatic than those of other couples you know or the fights leave you feeling drained and alone, your partner might be a sociopath.
You've probably come across the term sociopath at some point in your life, and I wouldn't be surprised if you associate it with characters like Norman Bates from Psycho, but the real life version isn't so scary. What we think of as sociopathy is actually called antisocial personality disorder (ASPD), and it describes people who disregard rules and other people's feelings to get what they want, leading them to hurt those closest to them consistently throughout their lives, according to Medline Plus.
One of the more difficult aspects to deal with is how charming and likable sociopaths can be (common traits among those with ASPD, as WebMD explained). They're usually funny and loving when you first meet them, showering you in attention and affection, but those qualities can give way to deceitfulness and manipulation before long. People with ASPD are often inherently selfish, so they'll only pull out the charm when they think it can get them what they want. If allure won't help them in a situation (like in a fight with their significant other), you may suddenly see an ugly side to them you won't like.
Sociopaths can be especially unnerving in an argument because an underlying anger might define their personality, according to the psychologist Seth Meyers. He told Psychology Today that most sociopaths are angry at all times, and they choose whatever way will be most beneficial to them to express it. Read on for seven things your partner might do in a fight that shows their true nature.