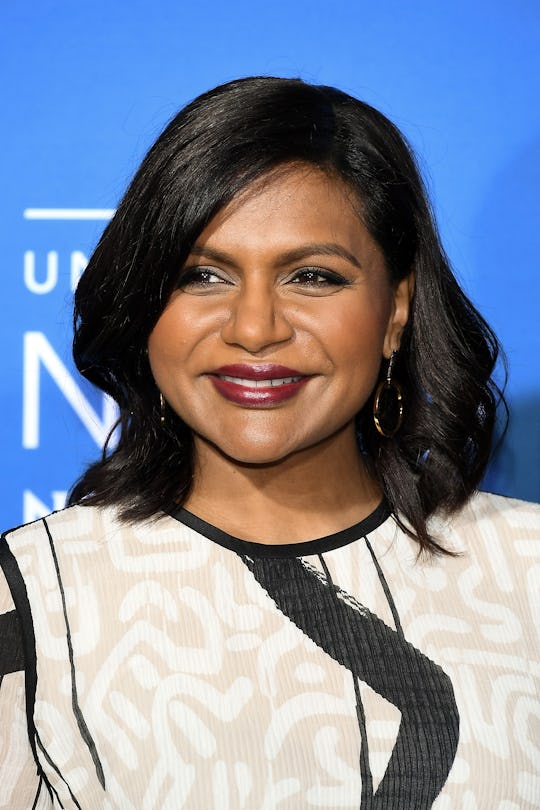 Dia Dipasupil/Getty Images Entertainment/Getty Images
Why Mindy Kaling's Pregnancy Is Revolutionary
There's very little representation of Indian people in American pop culture. Actors of Indian descent are still usually cast as nerds, cab drivers or terrorists, and the few Indian characters on our favorite shows and movies are highly stereotypical. And that's just the roles offered to Indian men.
As an Indian-American woman whose parents are from Trinidad, I never felt like women who looked like me were represented in popular culture. That's why it was so refreshing for me to see shows like The Mindy Project, which was created by Indian-American actor and writer Mindy Kaling.
The Mindy Project offers audiences a very different view on Indian-American women than the one typically offered by our society: Kaling's character, Mindy Lahiri, is a single mom in her 30s, which would have been unheard of in India a few years ago. And now that Kaling is reportedly pregnant with her first child at the age of 38, her character's storyline has even more resonance, particularly for Indian-American women like myself.
In American popular culture, we've typically only seen Indian women depicted as either unwilling partners in arranged marriages or women who are pressured to choose partners who will meet their parents' approval. In movies like Bend It Like Beckham, Meet the Patels, and, to some degree, Master of None, we've seen this narrative time and again.
This pressure is particularly intense for Indian women, 47% of whom are married by the age of 18. According to Ira Trivedi, an author and former contestant in the Miss India beauty pageant, "marriage still remains of prime importance" for women in Indian culture. "They can't look to their mothers, who had arranged marriages instead of the love marriages they want," she told The New York Times in 2012. "And they don't have too many role models beyond Bollywood, or a few media figures."
Raising a child without a man "just isn't something we do — not in India, not in America."
For women who might want to pursue other, less traditional life paths, there are few examples in popular culture. The Mindy Project, however, offers a very different perspective. On the show, Kaling's character Mindy Lahiri is in control of her own love life, and she's not seeking approval of her life choices from anyone.
When viewed through the lens of traditional Indian culture, Mindy's choice to become a single mother in the show's fourth season is an incredibly transgressive one. In Indian culture, being a single or unwed mother is highly stigmatized: until recently, if an unmarried woman decided to have a child on her own, she required the father's consent to be named the child's sole guardian.
Recently, women in India have been breaking with tradition, and there has been an increase in the number of single women who are having children via IVF, adopting, or using sperm donors. But the stigma of single motherhood still holds, even in America. Raising a child without a man, Gursimran Sandhu wrote for the Huffington Post, "just isn't something we do — not in India, not in America."
Kaling's reported pregnancy might not seem like a big deal to some. But whether she realizes it or not, it's busting a number of deeply entrenched taboos. Much like her character on The Mindy Project, Kaling is doing things on her own terms and countering the stereotype that women of Indian descent are defined by who they marry.
Pop culture needs to catch up with the changes that have occurred in Indian-American culture. There needs to be more representation of Indian-Americans, but more importantly, we need to see depictions of Indian-American women that break with tradition and fight stereotypes. Kaling 's pregnancy represents the important idea that Indian-American women have choices, and they do not need to be married to have value.