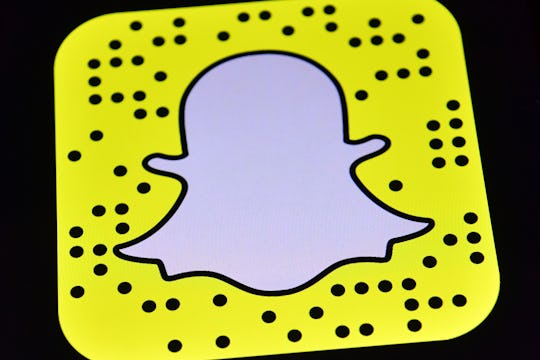 Carl Court/Getty Images News/Getty Images
Instagram Stories Features Snapchat Just Doesn't Have
I think it's safe to go back and navigate the murky waters of social media again, guys... the internet has stopped melting down for today. When Instagram launched their new feature, Instagram Stories, on Tuesday, the internet lost its mind. Not because they were so crazy jazzed about the new feature, but because the concept of Instagram Stories was essentially lifted from social media rival Snapchat and the internet doesn't like copycats (a-hem, Melania Trump). But now that we've all taken a moment, it turns out there are a few features Instagram Stories has that Snapchat just doesn't. Of course, our level of forgiveness will completely depend on how cool these features look (btw, check out Romper's Instagram here).
According to the Instagram blog;
With Instagram Stories, you don't have to worry about overposting. Instead, you can share as much as you want throughout the day — with as much creativity as you want. You can bring your story to life in new ways with text and drawing tools. The photos and videos will disappear after 24 hours and won't appear on your profile grid or in feed.
Which sounds awfully similar to Snapchat Stories;
Stories are compilations of Snaps that create a narrative 📖. Stories honor the true nature of storytelling — Snaps appear in chronological order with a beginning, middle and end.
So if Snapchat users already have access to a storytelling app that helps them piece the best moments of their day together into short videos, why should they use Instagram Stories? There are a few reasons.
It's Adult-Friendly
Snapchat Stories could be described as sort of defiantly elusive to us adults. It's like that cool kid in the room who just always knows the cool music about six months before anyone else. Sure, we all want to hang out with that kid... but it gets tiresome. Instagram Stories, however, is for the masses and eager to help, like a puppy. There are big, obvious looking buttons to guide you, and hints along the way as you navigate the user-friendly system.
Sense Of Community
The reality is, everyone was already using Instagram, and I do mean everyone. People already use the app to connect and make friends outside their social circle. And now, they can get a glimpse into the lives of the interesting people they follow instead of simple images. It's got that built-in sense of community many users might be looking for.
It's Easier To See Who Is Watching You
As Alex Huang of FastCoDesign points out;
Snapchat offers you a bird's-eye view of how many users are watching each of your snaps, but in order to see who specifically saw the individual posts in your story, you have to tap into each snap separately and swipe up to check it, then swipe down to close it, and then swipe down again to leave the post before you can choose a new one to view. Instagram, on the other hand, shoots you off to a different flow once it knows you're interested in the numbers—and just surfaces all the numbers and viewers at once.
Consumption Vs. Creation
Snapchat wants you to create content and then consume; Instagram is designed to do exactly the opposite. Which means you can get down to the business of spying on people's lives without having to constantly swipe past a camera icon. Fabulous.
So maybe it's time for us to move on and let a little sun shine on Instagram Stories, y'all. They copied, yes, but they also improved, so it's all good.