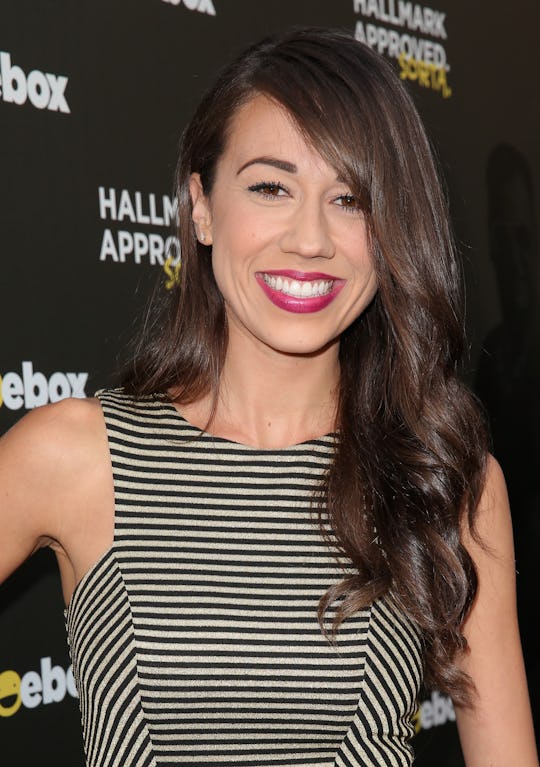 Imeh Akpanudosen/Getty Images Entertainment/Getty Images
Is Colleen Ballinger Married? The 'Haters Back Off' Star Recently Announced Her Divorce
At a time when everything should be coming up roses for the YouTube star who's most famous for playing celebrity wannabe Miranda Sings, Colleen Ballinger is going through what is probably the hardest time in her life. Most fans were plenty aware of her romance and then engagement to fellow YouTuber Joshua Evans, but is Colleen Ballinger married? Sadly, as she posted on her YouTube account in September, she and Evans will be getting a divorce.
In what was probably the most serious she's ever been with fans, Ballinger spent the 11-minute long video talking about her very real love for Evans and the troubles of their relationship as a whole, and implored her fans to not take sides or rally against Evans. She made it clear in the video that, despite the tears and quivering voice, she still very much loves Evans, even if they can no longer make their marriage work.
Ballinger's show, Haters Back Off, in which she stars as her signature character Miranda Sings, is set to premiere on Netflix Friday, October 14, and by all accounts, the actress should be able to celebrate her higher level of success that has come with branching out from YouTube, where Ballinger has already become a star. But with the dark cloud of her divorce looming overhead, it's likely going to be hard to find any bright spots just yet.
Ballinger and Evans met in 2009, shortly after she began posting her Miranda Sings videos on YouTube, when Evans wrote her a Facebook message in regards to her funny videos. Somehow neither of them were too weirded out by the idea of meeting on Facebook and they dated for several years before appearing on MTV's True Life in 2013 in the episode titled "I'm Famous Online" where an even wider range of people were able to not only meet Miranda Sings, but also see the relationship and dynamic between the two of them. Then, they got engaged in April of 2014. In July 2015, the couple married, sharing their wedding with their collective YouTube fans.
Just this past September, Ballinger and Evans each posted a video on their respective YouTube channels about their impending divorce, weeks before Ballinger's Netflix series Haters Back Off would premiere on the streaming service. So while it's likely that Ballinger is married still, both partners have made it clear that divorce proceedings have begun and that the couple will remain split.
Since the announcement, Ballinger has still been active in promoting her Netflix series, and has received an outpouring of support from loyal fans that came along well before any stirrings of Haters Back Off. This next chapter in Ballinger's career begins Friday, October 14, when all eight episodes of the new series will be available to stream.