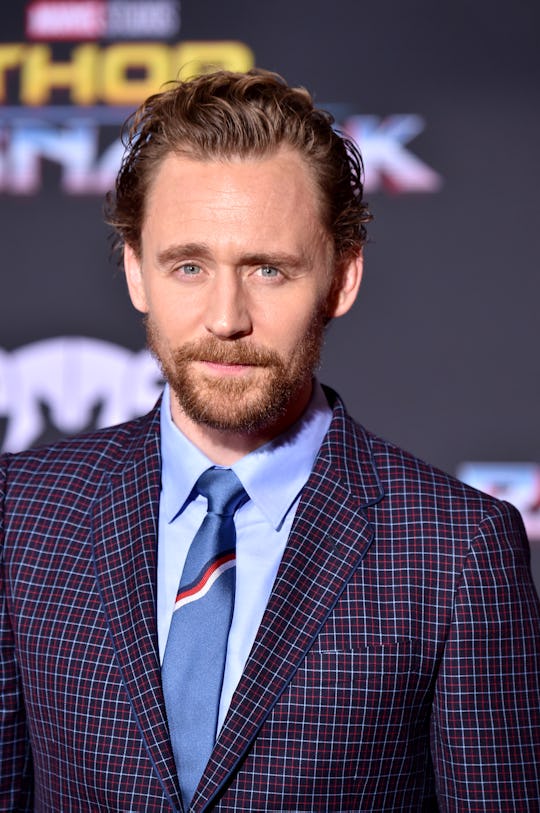 Frazer Harrison/Getty Images Entertainment/Getty Images
Taylor Swift May Have Dedicated This Song Tom Hiddleston
It's hard to remember there was once such a thing as a Hiddleswift, and that it ruled the entire summer of 2016 for many Taylor Swift fans. There were rumors that the relationship between the "Shake It Off" singer and British actor Tom Hiddleston was simply a media ploy, but those rumors have ebbed since. Swift herself never talked much about the relationship, either during or after, but perhaps she's *talking* now with her first album in three years, Reputation. One of the songs on the album, "Delicate," could be about Tom Hiddleston, and if it is... well, I'm crying.
Fans probably remember that Thor actor Hiddleston and Swift began to hit the news in May of 2016, when the two were filmed having a fairly amazing dance-off at the Met Gala, which Swift was co-hosting. There was video footage circulating of the two dancing, but there was a slight hitch; Swift was still in a relationship with DJ Calvin Harris. She made swift work of that (get it?), and she and Harris had reportedly dissolved their relationship by June, according to Us Weekly.
What followed were three whirlwind months of Hiddleswift canoodling on the rocks in Rhode Island, on the beach in England, and at a Selena Gomez concert, as ELLE noted. It was a happy summer... but by September, things had turned sour. The pair broke up in September, reportedly because Swift felt Hiddleston wanted to make their relationship too public too quickly, according to Us Weekly.
In the aftermath of their breakup, Swift appeared to simply disappear off the face of the earth. Admittedly, she had a lot going on at the time with that whole Kanye West/Kim Kardashian feud, and perhaps she needed to take a break from the spotlight.
Now she's back, fresh with a new album. And she seems to be opening up on through song in true Swift style. Reputation dropped in the wee hours of Friday morning (though it's not expected to be available for streaming for a week), and each of the songs seemed to carry several possible hidden meanings. Including several songs that could have been inspired by her time with the ridiculously handsome Hiddleston.
The song "Delicate" has a few references that could directly apply to that relationship, including one line "My reputation's never been worse;" she was struggling to keep her reputation in tact amid the whole Kanye West feud. And of course, "never seen that color blue" could be about Hiddleston's piercing blue eyes, le sigh. According to Genius, the song goes:
This ain't for the best/ My reputation's never been worse, so/ You must like me for me…We can't make/ Any promises now, can we, babe?/ But you can make me a drink
Dive bar on the east side, where you at?/ Phone lights up my nightstand in the black/ Come here, you can meet me in the back/ Dark jeans and your Nikes, look at you/ Oh damn, never seen that color blue/ Just think of the fun things we could do/ 'Cause I like you
As for the title "Delicate," Hiddleston has been ultra-sensitive about his former relationship with Swift (yes, it was apparently real) since things ended last September. He told GQ in a heartfelt interview that Swift was an amazing woman:
I only know the woman I met. She's incredible. A relationship in the limelight takes work. And it's not just the limelight. It's everything else.
I actually hope "Delicate" is about Tom Hiddleston, and that this was Swift's way of being reflective about their relationship. Because, and don't think I'm crazy here, I just sort of feel like he would really appreciate knowing that she still thinks about him every once in awhile, if that is the case.
Sure, she seems to have Joe Alwyn and also seems to be wildly in love with him. But it's just nice to know you're remembered, especially if you've been immortalized in a cool song by Taylor Swift. Hiddleston seems like the kind of guy who would like that.