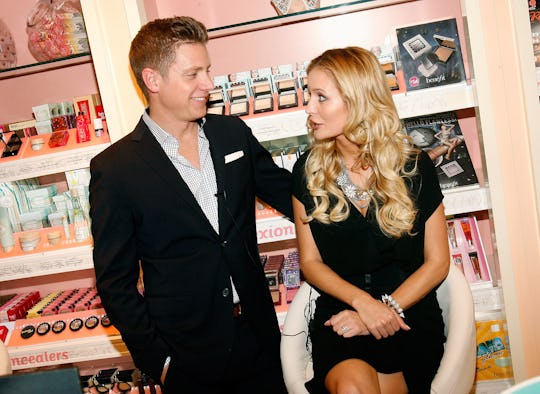 Mike Lawrie/Getty Images Entertainment/Getty Images
Emily Maynard Has A Life She Never Even Imagined Post-'Bachelorette'
Having Arie Luyendyk Jr. as the Bachelor this season really brings back some memories. Like back in Season 8, when Emily dumped him as the runner up on her season of The Bachelorette. Now that Arie is getting a second chance in Bachelor Nation, it's only natural to wonder whether Emily Maynard is married now and what her life currently looks like. There have been a lot of ups and down for the former heartbreaker, but she seems to be doing just great. And she wishes her almost-ex Arie all the best for his season.
Since her appearances on The Bachelor and Bachelorette, Emily had two televised breakups. She first got engaged with Brad Womack in 2011, and then broke it off. Just a year later, she got engaged to Jef Holm and then broke it off with him, too. She recently told People that she thought she was going to be a single mom forever. (Emily has a 12-year-old girl named Ricki from a previous relationship, but he died in an accident just after she learned she was expecting.) "I think back to where I was five years ago, going through another public breakup, and I gave in to the idea that maybe marriage and that life was not for me," she said. "I really had to come to terms with the fact that maybe it was going to be just Ricki and me forever. Then I met Tyler, and I knew that was not the plan. Now I couldn't imagine my life any other way."
Emily met her husband, Tyler Johnson, after her televised heartbreaks, but they apparently had known each other for ages. She wrote in a blog post about their engagement:
I used to teach a jewelry making class at a middle school that my church adopted and Tyler was one of the coordinators of the program. Every Thursday I could count on him to come help me carry all of my beads out to my car at the end of class. The only problem was he was so good looking that I could barely make eye contact with him, much less have a normal conversation.
Tyler was apparently feeling the vibe as well during those bead hauls, too. They got engaged in 2013 and then married in 2014. In just two and a half years, they've managed to grow their family by three. Yup, Emily had three kids in less than three years: Gatlin Avery, who's 6 weeks old, Gibson Kyle, who's 15 months old, and Jennings Tyler, who is now 2 years old.
Emily said that Tyler really showed her that things do work out in the end. She told People, "For so long I felt so embarrassed and ashamed about that TV stuff. The grace that my faith has given me to wipe that all away and not find worth in that and find it through God, Tyler has been a great example of that for me."
The 31-year-old mom of four is really excited for Arie's season, so be sure to watch her social media accounts for insight into his game. (If, of course, she can even find the time to tweet these days.) She told People after the announcement:
I have been wanting Arie to be the Bachelor since my season ended forever ago, and I know he's going to be great! He's so much fun to be around and comes from the nicest family, so the girls on his season really lucked out with him! Arie deserves nothing but the best, and I hope everything goes wonderfully for him!
We can only expect that everything will shake out according to plan, especially given all of the great contestants this season. And if Arie doesn't find true love this time around, Emily is the perfect role model for getting back out there and giving it another shot.
Check out Romper's new video series, Romper's Doula Diaries:
Watch full episodes of Romper's Doula Diaries on Facebook Watch.