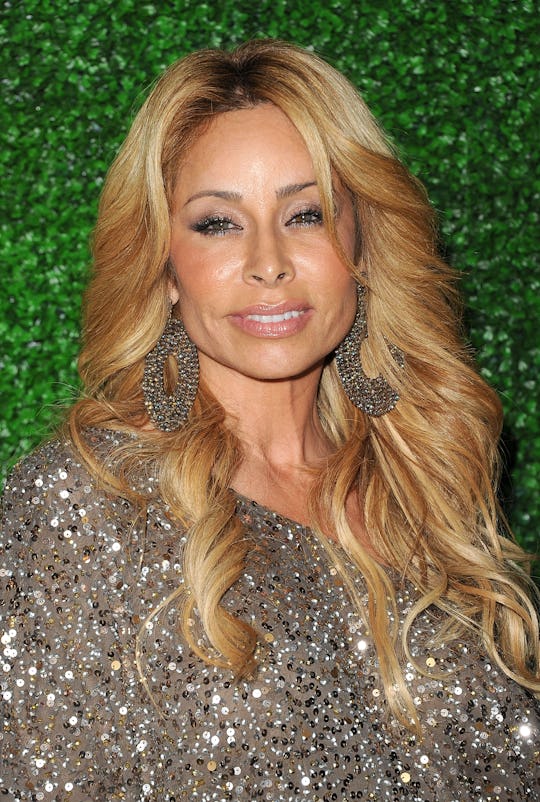 Jason Merritt/Getty
Is Faye Resnick Watching 'The People v. O.J. Simpson: American Crime Story'? The Reality Star Has Spoken Out About The FX Series
Watching the season premiere of The People v. O.J. Simpson: American Crime Story, it's easy to be struck by just how connected to reality television the O.J. Simpson trial is. Not only was Kris Jenner close friends with victim Nicole Brown Simpson and the ex-wife of Simpson defense lawyer Robert Kardashian, but Real Housewives Of Beverly Hills star Faye Resnick also counted Nicole as a friend. And, considering the reality star is featured in the 10-episode series, portrayed by Connie Britton, is easy to wonder whether Resnick is watching The People v. O.J. Simpson.
Though many late night jokes and parodies at the time proved that people were amused by what was dubbed as The Trial Of The Century, those directly involved with the case definitely were not laughing. And that includes Resnick, who not only wrote a book about Simpson that delayed Simpson's trial (Nicole Brown Simpson: The Private Diary Of A Life Interrupted), but also was part of the defense's storyline. Back in 1995, Simpson's legal team claimed Nicole's real killers were drug dealers who had confused Simpson's ex-wife for Resnick, who had suffered with abuse in the past. (According to The Los Angeles Times, the future reality star called the claims "ludicrous.")
So, yeah, it's safe to say Resnick was affected by the trial. And, it seems, she's affected by reliving the trial via Ryan Murphy's The People v. O.J. Simpson. In late January, Resnick released a statement calling Nicole's murder "the most heartbreaking tragedy that altered my life forever." Continued her statement, "The thought of reliving the events of her death and the trial that followed is catastrophic for all who knew and loved Nicole and Ron."
Unlike Jenner — who has said she plans to watch the series, in which she's portrayed by new friend Selma Blair — Resnick seems to be on the defense when it comes to The People v. O.J. Simpson: American Crime Story. But does her response mean she won't, indeed, tune in? Only time, and her Twitter, will tell. (That said, good luck finding the reality star's tweets about the subject — her account is private.)
What we do know, however, is that she has high hopes for American Crime Story — or, at least, its ability to bring attention to something far more important than Simpson's innocence or guilt. As she wrote in her statement:
My only wish is that the series will bring to the forefront the horrors of domestic abuse that roughly 3.5 million women continue to experience every year. Instead of opening painful wounds for many people, or becoming a pointless media circus, I'm hoping this series serves as another chance to remind the American public that domestic abuse remains a lethal issue, even 22 years after this nightmare.
In the United States, a women is beaten in her home every nine-seconds by the man they love. The sad fact remains that there are less shelters for battered woman and their children in our country than there are animal shelters. Sadly, we cannot change the past and no good can come from retelling their stories, other than if the series serves as a call to action to help others who are sadly still living in such a nightmare.
No matter how you feel about The People v. O.J. Simpson, at least that's one cause everyone can get behind.