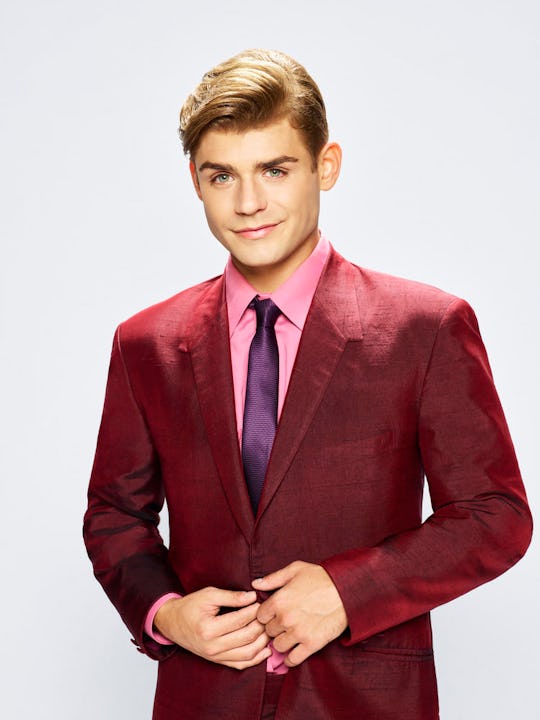 Brian Bowen Smith/NBC
Is Garrett Clayton Single? The 'Hairspray Live!' Star Is Definitely Boyfriend Material
As someone who could only be described as Zac Efron's long lost little brother, Garrett Clayton may be less well known than his undeniable doppelgänger, though it's clear he's going to be the object of every viewers affection — especially since he's playing the same role in Hairspray as his pseudo-brother who came before him. So let me be the first (but certainly not the last) to ask the most logical question — is Garrett Clayton single? Because come on, you know you're curious. The Hairspray Live! star plays Link Larkin, the sweet guy who has killer dance moves, in the production, which isn't too far off from his real life persona. So he's definitely someone you would want to date, even without that cute face and on point hair, but is Clayton seeing anyone at the moment?
In the past, he was linked to fellow former Disney Channel star Claudia Lee (Kick-Ass 2, Hart of Dixie) but lately, it looks like the Teen Beach Movie star has enough on his plate with a growing movie career and the recent rescue of a Husky named D'Artagnan. In fact, instead of the usual photos you might find on someone's Instagram of being totally in love with their boyfriend or girlfriend, Clayton instead has enough photos of his new pup to make you love the guy even more.
More recently, fans have begun to 'ship Clayton with his Hairspray Live! co-star, Dove Cameron, and the two are taking the idea and running with it for fun, but there doesn't seem to be anything solid to that potential coupling either.
Although the two would be an adorable couple, Cameron is reportedly single after calling things off with her ex-fiance and Liv and Maddie co-star Ryan McCartan. So something tells me that jumping into a whole new relationship isn't what the 20-year-old really wants right now. But ever since Cameron and Clayton forged a friendship and started posting photos together on social media, fans have wanted them to be together for real. According to JustJaredJr., though, it's all part of their hopeful scheme to be cast together for the upcoming cycle of Wicked.
So right now, it looks like the only significant other in Clayton's life is D'Artagnan, his adorable Husky who has an Instagram account of his own with 4,000 followers and counting. Clayton most recently played Chase in a multi-episode arc on Freeform's The Fosters and also portrayed adult film star Sean Paul Lockhart in the James Franco-helmed King Cobra. Now, he's Link on Hairspray Live! and from here, you can only expect his stardom to grow. And, unfortunately for some, that probably means that he will go on to find a relationship with someone other than his dog.
For now, though, the Hairspray Live! star appears to be single and plenty available. Thank the musical gods!