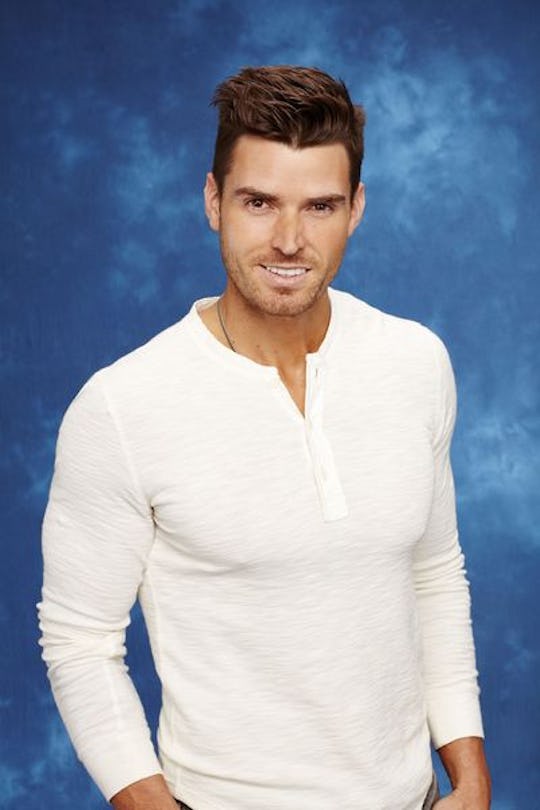 Craig Sjodin/ABC
Is Luke Pell The Next 'Bachelor'? A Pros & Cons List For The Suitor
With only four boyfriends left, it's almost time for JoJo Fletcher to pick her fiancée. Luke Pell, Jordan Rodgers, Robby Hayes, and Chase McNary remain, and once JoJo has chosen which set of chiseled biceps she's going to fall into, the fun starts all over again. Because that is when we'll find out which of the guys is slated to be next season's Bachelor. I, personally, think that it will be Luke, so I have made a list of pros and cons to Luke becoming the 2017 Bachelor.
Maybe I just haven't been paying as close attention as the rest of Bachelor nation, but I don't really feel like there are any huge surprises coming up. JoJo will dump Robby because of his girlfriend scandal, she'll dump Chase because, who?, and then will ultimately pick Jordan because it's been obvious she'll pick Jordan since Day 1. If it all plays out the way I think it will, Luke will then be tapped to be the next Bachelor. He's everything a good Bachelor should be. He's controversy-free, family-oriented, a fan-favorite, and he's got wonderful pectoral muscles, which are also fan-favorites. But could there be a downside here? Here is my not very scientific research
Pro: We Get A Whole New Season Of Luke's Pecs
In an admirable moment for gender equality, Luke's pecs have become so beloved and famous, they've generated their own Twitter account. We as a (Bachelor) nation would be so blessed to enjoy another ten weeks with them.
Con: It Means Luke's Heart Was Broken
So if Luke is next season's Bachelor, that means that JoJo did not pick him, and most likely picked Jordan, and I don't think I can handle that.
Pro: We Get To See If He Has This Much Chemistry With Everyone
JoJo herself has described the chemistry between herself and Luke as "crazy." Luke has given us some of the best make-out scenes in the history of this show, perhaps even the history of television, and I'm wondering if the chemistry really is that far off the charts, or if he's just an incredible on-screen kisser.
Con: He Is A Bit Serious
While Luke has a lot of great qualities, this season hasn't exactly labeled him as the fun happy-go-lucky contestant. But that doesn't mean much, since if he's the 2017 Bachelor...
Pro: He Can Show Off His Sense Of Humor
Luke hasn't established himself as "the funny guy" this season, so if you haven't been following him on social media like myself, you may not have noticed that he has a really endearing, self-deprecating sense of humor. I can imagine him being a ton of fun to hang out with on a regular basis.
Winner: Luke Is Definitely Bachelor Material
The numbers speak for themselves. There are way more realistic pros than there are cons — so Chris Harrison, let's get to announcing, shall we?