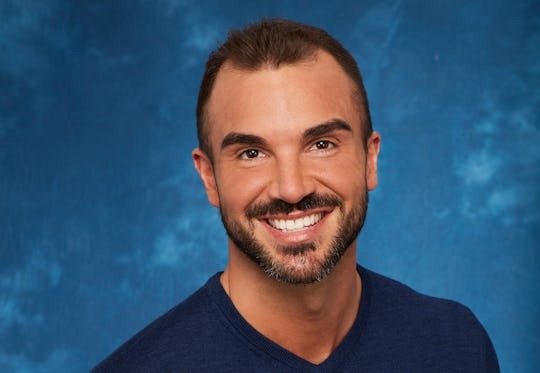 Craig Sjodin/ABC
Matt Has A Good Sense Of Humor About His Time On 'The Bachelorette'
Easily the biggest mystery of this season of The Bachelorette has been surrounding Matt's, or Matthew's, presence. You remember Matt, right? (That would make one of us!) He was the one who dressed up in the penguin suit the first time he met Rachel and has not done much else since, but is, somehow, still there. But the fact remains that he has continued to be given a rose week after week, which means there must be something Rachel likes about him. At this late point in the season, anything could happen, so it probably is time to ask, is Matt single after The Bachelorette?
Again, I have to give credit where credit is due, because Matt did really have a memorable entrance. He just was not able to live up to it, with fans even creating the hashtag #WhoIsMatt to air out their confusion. (There is also a #WhoIsAdam hashtag; any answers to that question would be welcome too.) Maybe there's some meaningful connection Rachel has established with Matt that just isn't being shown on camera for some reason? Then again, looking at Matt's social media, I don't think he's trying to deceive people for even one minute into thinking that he's the one Rachel ends up with.
On his (admittedly sparse) Instagram account, while Matt has not posted pictures of his time with Rachel like some of the other guys have, he has appeared to have a really good sense of humor about the whole thing when he does post about the show. "Tbt when we thought we'd never make it out of the mansion @ericbigger," he wrote in the caption of the photo. "You my brother always. That's why I did this to meet people like you and @natalieshabtai & @therachlindsay. Oh and AJ too." But the best part, of course, is a comment he left underneath his own photo using the hashtags "#whoismatt #iammatt."
Look at that, Matt's got jokes! I'll be honest, I don't think these are the self-aware Instagrams of the man who ultimately won Rachel's heart. At this point, Matt knows about the mass confusion his prolonged time on this show is inspiring in people, and he's leaning into it. Is it possible Matt will be better remembered for how good-natured he was about being forgotten? There's a tongue-twister for the ages.
Of course, I'm no relationship expert, I'm just a viewer. For all I know, Matt and Rachel could be laughing about all this together right now. Maybe #WhoIsMatt has been the people's champion all along? Either way, I'll be watching all the way to the bitter end.