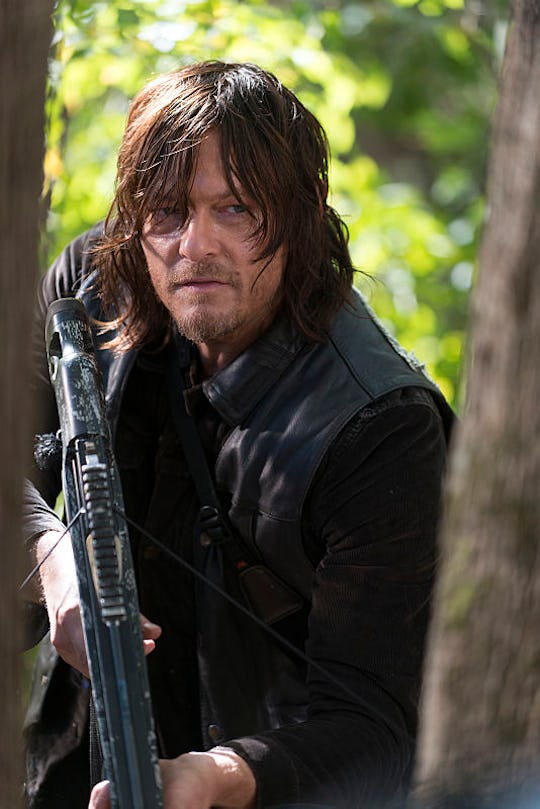 Gene Page/AMC
Is Norman Reedus Leaving 'The Walking Dead'? Everyone Is Worried
The finale of The Walking Dead left a major question mark hanging over every single character on the show, with fans left agonizing over who would live or die. Fans have been terrified that it will be Daryl Dixon for a host of reasons, chief among them that it would basically destroy most of the fanbase's hearts in one fell swoop. It would give real weight to Negan's arrival to take out such an iconic and well-loved character. But the question is, is Norman Reedus leaving The Walking Dead?
Hints have been dropping all over the place in both directions. Reedus has a new reality show premiering on AMC called Ride with Norman Reedus that involves him traveling all over on motorcycle, which could mean he's transitioning from one show to another. However, the shows don't film at the same time, so it's very possible that he could just do both. The actor has implied that he'll still be around next season, but it was an off-the-cuff remark that could go either way. The actor appeared on Talking Dead following the finale but his remarks were kept to on-set anecdotes and discussion of Daryl's mindset during Negan's appearance — no good gossip that lets fans know whether he'll be back or not.
It was also a little suspicious for him to appear on Talking Dead at all considering it's a notorious last stop for departing actors. However, it would be a real waste of a goodbye to Daryl considering audiences don't even know they're saying goodbye. There's also the fact that so many fans are anticipating it; the creators probably want to shock with the character they choose to die, so they might avoid an answer that has been so heavily guessed.
Reedus' social media accounts are spoiler-free, so it's likely all of us watching will just have to wait and see when the series returns for its seventh season. Daryl at least has to stick around long enough to get revenge on Dwight, the jerk Savior who stole his crossbow and motorcycle. I mean, c'mon!