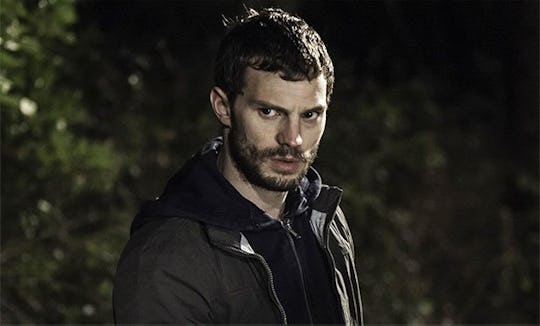 BBC
Is 'The Fall' Season 3 Its Final Season? The Show Could Go On Without Jamie Dornan
When you have a successful TV show and one of the stars becomes an even greater celebrity, it can do one of two things for your show. It can either catapult it to a higher degree, given that a wider fan base has been earned, or it can mean that said star will move on to other projects. With The Fall, Jamie Dornan looks to be doing the latter, but is Season 3 the last season of The Fall? Understandably, Dornan has been busy with the Fifty Shades movie franchise, but he's still come back to work on the BBC show that got him started, and yes he'll be back for Season 3... but what about after?
According to DigitalSpy, at a screening in September for Season 3, creator Allan Cubitt addressed the elephant in the room and gave a few words about whether or not Season 3 of The Fall will be its final swan song, stating, "It's not the end of The Fall necessarily," he revealed. "Obviously I don't want to give anything away about how the third series will end, but I can say that I am looking forward to working with both Gillian and Jamie again in the near future!" Now, take that how you will, but from what I gather, we should be treating Season 3 like the last, even though we might get something again in the future some day.
Cubitt also told the site, "I don't think I'm giving much away in saying it's Jamie's last season. But that's not to say that we wouldn't do more of The Fall." He went on to add that if there were to be a Season 4, "it's not going to be straight away."
Now, after you're done drying those tears of woe over missing Dornan on TV and over missing The Fall in general, remember that if we're supposed to be treating Season 3 like it's the last (or, at least for a while), then that just means that we're going to see stories resolved and what the end of Spector's (Dornan) arc looks like.
At the very least, we should all be grateful that Dornon will be able to return at all and resolve his character's story on The Fall. And even if Season 3 is the final installment of the psychological thriller, we at least know a head of time and can savor the final six episodes for all they're worth. Season 3 of The Fall hits Netflix on Saturday, Oct. 29.