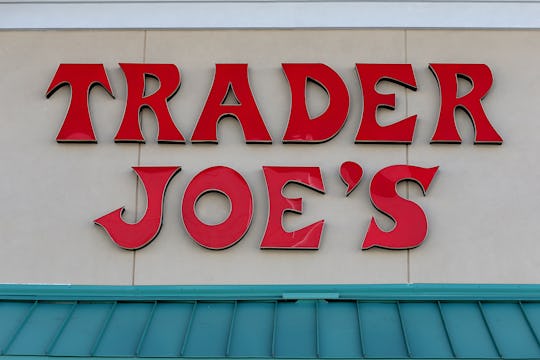 Joe Raedle/Getty Images News/Getty Images
Is Trader Joe's Really Closing? April Fool's Pranksters Struck Early This Year
It was a short news story released late in the day Thursday, but its headline was designed to freak everybody out — and it worked. "Trader Joe's To Close All Stores By 2017, Plans To Discontinue Products." Immediately, social media sites exploded with expressions of concern about the popular grocery store chain, then came the panic, and eventually a little downright fury. Is Trader Joe's really closing, though? It turns out readers might have wanted to scroll just slightly further to the bottom of the page to see what was up.
Yahoo News, the purveyor of the (seemingly) bad news, ended the tale with this little tidbit:
If this shocking news hits you as hard as it hit me, fear not. It's merely April 1st. Now go celebrate being a fool with your favorite cheap wine.
So who doesn't love a harmless little April Fool's Day prank, right? Especially when it comes a day early in the form of actual official news (unlike my brother's yearly April Fool's joke to tell me someone in my family died. Not all that funny.) And people should be giving Yahoo News props here, that story seemed fairly realistic, in my humble opinion. The outlet reported that Trader Joe's had been having a tough time keeping up with their main competitor, Whole Foods. They even had a quote from Trader Joe's CEO in there to really freak everyone out.
"The competition has been steeper and steeper every quarter," said CEO Dan Bane, in a statement to the faux news article. "At this point, there isn't enough cookie butter in the world to pave the road ahead." The outlet claimed that Trader Joe's would "start rolling out store closings in May of this year starting with Florida locations."
It was an epic April Fool's joke. The only teeny tiny problem? All of the heads exploding all over America.
I don't know guys, I thought it was a pretty good one. It was up there with all of the great April Fool's classics. As an example, remember when Taco Bell said they were going to buy the actual Liberty Bell back in 1996? That was pre-internet, but it was still a pretty good one. (It's a shame Twitter wasn't around back then so we could have all enjoyed people getting outraged.)
Speaking of outraged, how exactly did the public react when they heard the "news" that Trader Joe's would be closing its doors?
Even Chrissy Teigen was mad. And she's pregnant, Yahoo News. That's sort of not fair.
When you think about it, this could have gone terribly wrong for Trader Joe's. What if the reaction had been more like, "Meh." That would have been embarrassing. Fortunately for them, people were more like:
So there you have it, folks. April Fool's Day has officially begun. Game on!