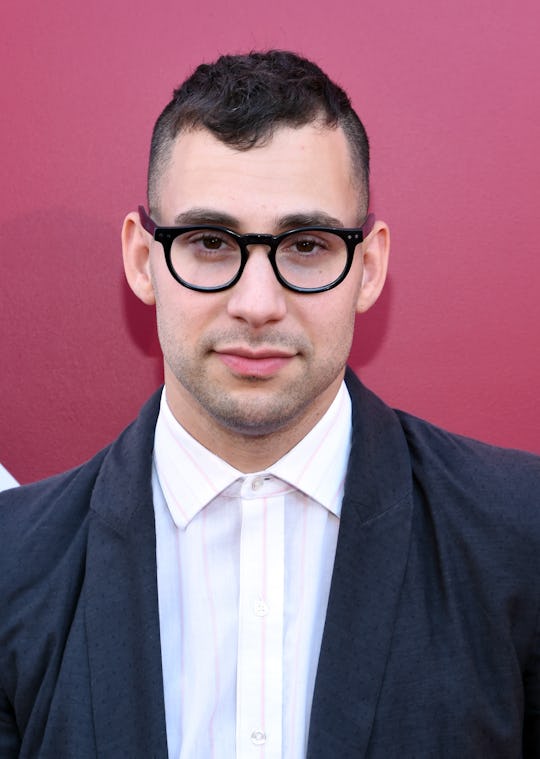 Larry Busacca/Getty Images Entertainment/Getty Images
Jack Antonoff Offers To Produce Kesha's Music & Help Her Leak It, & He's Not The Only One That Has Her Back
On Monday, in a show of support for singer Kesha, who was denied an injunction against her producer at Sony Records, singer/songwriter Jack Antonoff offered to produce Kesha's next song — and then leak it. The singer songwriter tweeted at Kesha this week, saying, "Don't know what the legal specifics are, but if you want to make something together & then leak it for everyone I'm around." He then also wondered if it might be better to just wait until "that creep" couldn't bother her anymore and release the music later.
The alleged "creep" Antonoff speaks of is producer Dr. Luke. In earlier court appearance, Kesha alleged that she was drugged and raped by Dr. Luke, and that he had reportedly been overly demanding about her recording schedule and exacerbated her struggle with bulimia. To date, the producer has not been charged with any crimes related to the matter.
Kesha had previously recorded with Dr. Luke at Kemosabe Records, which is owned by Sony. On Friday, Kesha was denied an injunction after asking that she be allowed to record music without Dr. Luke. New York Supreme Court Justice Shirley Kornreich denied the request, saying that Kesha's attorneys were asking too much. "You're asking the court to decimate a contract that was heavily negotiated and typical for the industry," Kornreich stated, according to CNN. Nullifying the contract would undermine the state's contract laws, the judge added.
Dr. Luke's attorneys released a statement on Monday reiterating the fact that Kesha is not "free" to record without Dr. Luke or outside her contract. Her attorneys have argued that if she does in fact record music without Dr. Luke, it wouldn't have the promotional backing of Sony and would essentially be a career killer.
Dr. Luke, whose real name is Lukasz Gottwald, spoke out on Twitter today about the case. He denied the claims of rape saying that Kesha was like a "little sister." He also said that while there were creative differences, his time with Kesha was always friendly. Gottwald also tweeted out images of a TMZ article claiming that Kesha denied being drugged under oath.
Antonoff isn't the first musician to offer his support, and while his idea of leaking music is an interesting offer, it would probably do little to help with Kesha's financial situation.
Luckily, it seems Kesha has been getting plenty of support from both her fans and the music industry in general. Taylor Swift went completely girl power and gave Kesha $250,000 after she heard about the ruling. A spokesperson for Swift said that the cash was to "help with any of her financial needs during this trying time." Other musicians like Lady Gaga, Demi Lovato, and other prominent musicians have also taken to Twitter to show their support. Lorde tweeted that she was "standing with [Kesha] through this traumatic, deeply unfair time." She asked her followers to send "good vibes" to Kesha.
Although Kesha's legal team has said that recording without Dr. Luke is an "illusory promise," if she were to leak an album after all of this media attention and outpouring of support it might not end up being quite the kind of career suicide her team suggests, now that her cause is being taken up by the legions of fans on Twitter.