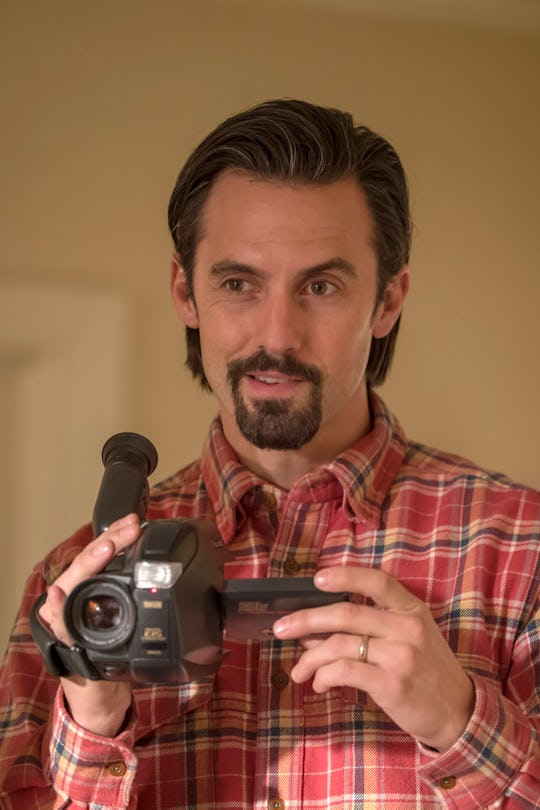 Ron Batzdorff/NBC
Jack's Future On 'This Is Us' Shouldn't Be A Concern For This Important Reason
If you didn't shed basically all of the tears in your body when Jack's death finally came on This Is Us, then you're probably in the minority, because it was easily one of the hardest on-screen TV parent deaths since Joyce Summers on Buffy the Vampire Slayer. But Jack's future on This Is Us shouldn't be a concern since there is still so much more story to tell about the rest of the family and Jack himself.
Not only do we still need to see how the family coped after his death and picked themselves back up after this terrible tragedy, but Jack himself still has some mysteries left to reveal to viewers (like what his time in the Vietnam War was like and what happened his brother Nicky). Milo Ventimiglia is also not going anywhere anytime soon, so there will no doubt be some more scenes past, both before and after he ever met Rebecca. Thanks to the show's constant use of flashbacks, the sky's the limit for the amount of Jack content we'll get to see.
This Is Us has been a unique family saga drama that's spanned over the course of decades of time. But the beauty of a show like this is that they can go literally anywhere with these characters and there will still be more story to tell — stories that will most definitely include Jack.
"I've been dead from the get-go," Ventimiglia recently told Esquire in an interview where he talked about Jack's death and what it means for him going forward. "And though we're now showing the death, we're still gonna be bouncing around in different timelines. This is not the end of Jack." So you see? There's absolutely no reason to be concerned about Jack's future because he'll definitely still have a very big presence on the show.
What's really interesting though is the fact that now the series will be able to play with even more timelines in the future. In "Super Bowl Sunday," fans finally saw that the social worker who'd been trying to place a young boy in a foster home was actually the adult version of Tess. We know this because an older version of Randall appeared to take her to dinner.
This opens up the show to a whole new world of potential future scenes of the next generation of the family and although Jack will still be around in flashbacks as he already was, this could bring a new kind of mystery to the show. As Redditor MadameCassie pointed out, the fact that Sterling K. Brown (Randall) tweeted a photo of an older Randall in a hospital room could point to a future without Beth. I know, how much tragedy can one family endure? But these future scenes open things up in a way they hadn't been before.
With all of the possibilities that the flash forwards hold, there's still an endless amount of reasons to look forward to This Is Us episodes each and every week. Now there are flashbacks and flash forwards to enjoy and dive into. Sure, Jack won't be able to be in the flash forwards for obvious reasons, but that's fine. This show is about way more than just one person. And considering that the flashbacks are still going to be a very big part of the series even now, that means Jack's future on the show has never been brighter.
Instead of focusing so much on how he died, we're now free to shirt our attention to how he lived, which I think we can all agree is a much more enjoyable way to spend our Tuesday evenings.
Check out Romper's new video series, Romper's Doula Diaries:
Watch full episodes of Romper's Doula Diaries on Facebook Watch.