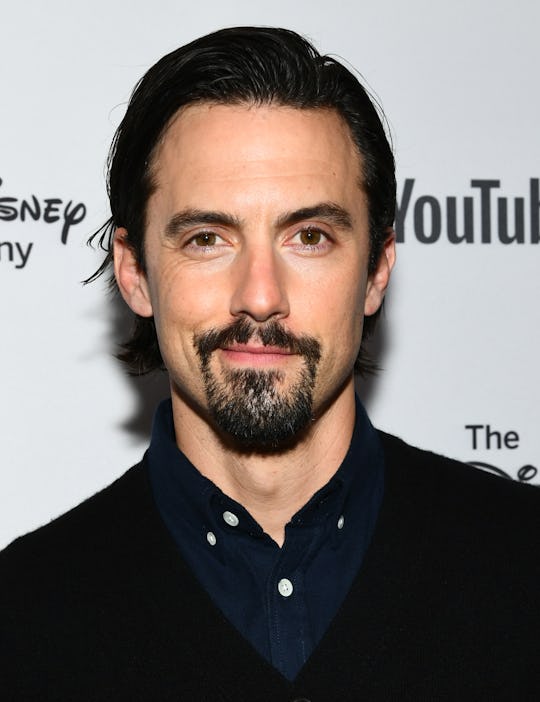 Emma McIntyre/Getty Images Entertainment/Getty Images
Don't Worry, Milo Ventimiglia Isn't Leaving 'This Is Us' & Here's Why
I think most This Is Us fans can agree that watching Jack die and seeing all of the pieces of that night fall into place was both satisfying and horrifying. Once again, the show allowed its viewers to feel such strong emotions for these characters and their great loss, but even though Jack has officially died, Milo Ventimiglia isn't leaving This Is Us, so you can rest easy knowing there's more Jack Pearson on the horizon.
Although the flashback timeline finally caught up with his inevitable death, it's important to note that there's still so much more story to tell about all of the characters, including Jack, so he'll still be around in stories from long before his tragic demise. "I've been dead from the get-go," Ventimiglia told Esquire. "And though we're now showing the death, we're still gonna be bouncing around in different timelines. This is not the end of Jack."
Ventimiglia also said in the interview that fans can look forward to learning more about Jack's brother, Nicky, who we only caught a glimpse of in a childhood scene and then photo from Vietnam earlier in the season. We'll also be privy to more Jack and Rebecca memories and scenes from the beginning of their life together. It's not like fans didn't know about Jack's death for the majority of the show so far, but watching those kinds of scenes with the new memories of the night of Jack's death will still be hard.
It's safe to say that despite all we've seen so far in almost two full seasons of This Is Us, there's plenty more that could be shown about the Pearson family. This is two generations from the same family we're talking about here, so there are still a ton of memories to explore. So don't worry, Jack will still be on This Is Us. "There are so many questions with Jack. His upbringing, what happened to him in Vietnam, what happened to him after Vietnam before he met Rebecca?" Ventimiglia said in the Esquire interview.
He also added that "those early days of Jack and Rebecca" and more information about his brother are both important stories to tell of Jack's past. More than anything though, Ventimiglia said that he's, "excited to focus on how Jack lived as opposed to worrying about how he died."
Although Jack will still be shown in flashbacks before that fated Super Bowl evening, we also can't forget what This Is Us potentially set up for future episodes and that the possibility of flash forward scenes. In the final moments of the episode, it was revealed that the little boy waiting for foster home placement was actually a client of adult Tess, who seemed to be making good on her promise to have weekly dinners with her dad, Randall.
While this doesn't include Jack for obvious reasons, it does help set up the series for a way to finally move past the mystery and tragedy of Jack's death. And since Ventimiglia said that there will be more focus on his life before the fire, that's clearly the direction the show will be moving in. "Even though we've seen his end, I don't think that impacts the storytelling of wanting to know about other aspects of his life," Ventimiglia told USA Today. "There's still a lot of story to mine and I'm looking forward to all of it."
Jack has been such a huge part of the Pearson family's story as both a father and husband, so it would be even harder to see him go now that his death finally played out on-screen. But in true Jack form, he went out like a hero and although it will be difficult at times to see him in older flashbacks, it also means that Ventimiglia is here to stay and that we can all continue to enjoy the memories of Jack's life some more.
Check out Romper's new video series, Romper's Doula Diaries:
Watch full episodes of Romper's Doula Diaries on Facebook Watch.