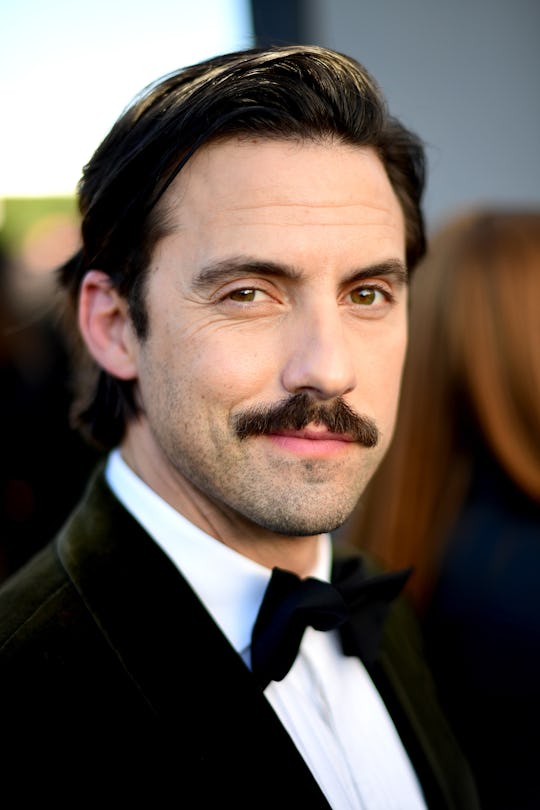 Matt Winkelmeyer/Getty Images Entertainment/Getty Images
Could Jack's Death Signify The End Of Milo Ventimiglia's Time On 'This Is Us'?
There are a couple of things you can count on with This Is Us at any given time. First, you will always need a handful of tissues to get you through an episode and that's a fact. Second, you will be forever mourning Jack Pearson. But what happens once we finally see his actual death play out on-screen? And more importantly, will Milo Ventimiglia still be in This Is Us episodes after Jack's death? There's the potential for already filmed flashbacks, sure, but you have to wonder if he's still going to be a big part of the cast moving forward.
When William (Ron Cephas Jones) died near the end of Season 1, the actor came back a couple of times in different memories, but for the most part, he's departed from the show. What sets Jack apart from Randall's birth father, though, is that he's the patriarch of the Pearson family that we've watched grow up for almost two seasons. While Rebecca is a big part of the family too, Jack has been someone to hold them all together and Ventimiglia himself has been honored with awards because of his portrayal of the near perfect Jack who we've all come to love.
For that alone, I can't see the actor leaving the show completely and thankfully, he doesn't see that happening either.
"I really think people are going to have a hard time accepting [Jack's death when it happens], but what they should know is that even when we do find out Jack's death, it doesn't mean that Jack goes away," Ventimiglia revealed to Entertainment Weekly. "That's a good thing to remind people of — I'm not going away from the show, Jack is still around. There is still so much story to mine in this world of This Is Us."
I mean, he's not wrong. There's still plenty of mystery about Jack's life before he even met Rebecca that's only been briefly touched on. There's still more to learn about his time in the Army and the relationship he had with his brother Nicky and whether or not anyone even knows about that part of his family history.
The plan has always been to keep Ventimiglia around well after the big reveal of Jack's death, though. Since there's never really been any expectations about him showing up in present day since we all know he died when the kids were teenagers, his death was always a certainty. But as far as the This Is Us writers are concerned, so was Ventimiglia's place as a cast member.
"Going into this show I knew that my character was always going to be past and I was OK with it," the actor told Entertainment Tonight back in 2016. "Dan Fogelman, our creator, he was like, 'Milo, you're not going anywhere.' I'm like, 'OK, great!'"
Although sobbing in front of the TV is nothing new for fans who've been watching This Is Us from the beginning, it's still hard to imagine the show without Jack around in the flashbacks or in the memories of adult Kevin, Kate, and Randall. He might be gone in the present day world shown to us, but thanks to the many flashbacks, you know that Jack's life and death played a huge role in how each of the characters turned out.
There don't seem to be any plans to get rid of the actor anytime soon, so luckily we'll still get to see Jack alive and well as long as the scenes are from before the tragic Super Bowl fire that changed their lives forever. Even so, I don't think anyone is really ready for what comes next.
Check out Romper's new video series, Romper's Doula Diaries:
Watch full episodes of Romper's Doula Diaries on Facebook Watch.