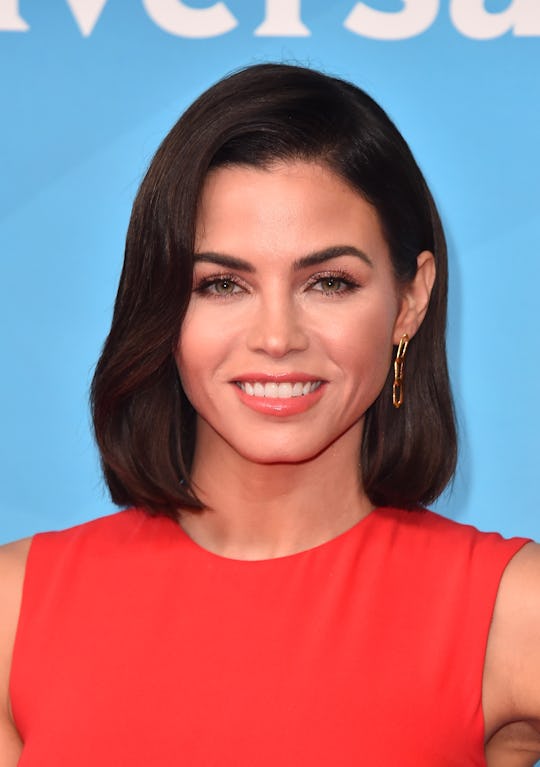 Alberto E. Rodriguez/Getty Images Entertainment/Getty Images
Jenna Dewan Just Painted The Most Accurate Depiction Of Parenthood With This Instagram Post
There are few things that get me as heated as a perfect Instagram mom. I mean, can you just knock it off and share a picture of yourself doing anything other than lying on the beach in your perfect bikini beside your delicious little baby? Or walking in the forest alongside two little curly-headed cherubs in clean yellow rubber boots? Sure, you've made us all jealous with your perfect birthday parties and your fruit and your child who is always laughing, but can you not be real? Like, Jenna Dewan real, I mean. Dewan's recent "Instagram vs. reality" post is exactly what people need to be sharing. Because social media is not reality, folks.
The World Of Dance host is one of those moms who could absolutely get away with having a perfectly seamless Instagram feed, filled with beautiful images of herself and her 5-year-old daughter Everly (who she shares with ex-husband Channing Tatum). She's a truly beautiful woman who clearly knows her angles and has an eye for the dramatic. As evidenced by the first photo she shared on Instagram of herself in a bikini floating in a blue pool on a giant butterfly. She looks to be the picture of effortless, accidental cool.
Cut to the second picture she shared, when it looks like daughter Everly decided to join her and they both got somehow stuck in the elegant butterfly floaty thing. This was... less than ideal. And exactly the way things are in the real world of parenting, in my experience. A genius idea executed imperfectly.
Now, I am personally not a big fan of celebrities who tout their authenticity in a completely inauthentic way, to be honest. It can be super cringe-worthy when a famous mom seems overly desperate to prove that she's just like us regular folk. No thank you every day of the week to that nonsense. But this post by Dewan is much more subtle than that. She's simply showing that a perfect shot on Instagram does not tell the entire story, pretty much ever. And I kind of love it.
I'm obviously not alone; her fans praised her in the comments section for being super relatable. "Hahahaha yes! Thank you for keeping it real. Too cute," one fan wrote.
Another chimed in, "Hahahaha love it. You're so genuine and authentic it's charming."
Yet another wrote, "LITERALLY RELATABLE."
I know it seems a bit ridiculous to praise a person for getting real for a hot minute, but these sort of posts can do a lot to help moms. In the world of social media, it's easy to scroll through other people's feeds and feel as though everyone is doing life better than you; in fact, there have been studies pointing to the damage that social media insecurity can do to a person's mental health, as one 2016 study published in Psychology Today showed. So when a celebrity gets real on social media, I think it comes as a genuine relief for their followers. Especially fellow moms.
Keeping it real has rather become Dewan's calling card in the months since she and ex-husband Tatum broke up. As she happily told Harper's Bazaar in a May 2018 interview:
I'm a total mess. I've never once woken up early with enough time to get ready before I get my daughter to school… My hair's always wet, I'm always changing clothes. I mean, it's always a little haphazard in my life.
I think the mess is the best part of parenting. The mistakes and the wrongness, those moments when you let go of the perfect picture and embrace whatever is happening right now; that's the real meat of being a mom. Not those Instagram perfect moments.