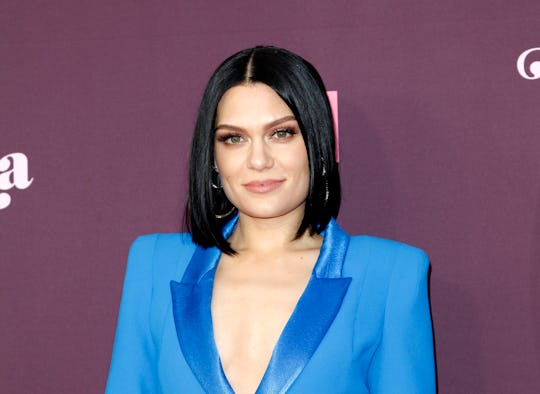 Tibrina Hobson/Getty Images Entertainment/Getty Images
Jessie J Says She *Will* Be A Mother After Revealing Her Infertility Diagnosis
Infertility is something that so many couples silently struggle with. While their friends might be starting families one by one, they're faced with dozens of negative pregnancy tests, frequent visits to fertility specialists, and often daily injections and/or expensive, invasive procedures — all for just the possibility of one day conceiving a child. I would imagine that it can be incredibly difficult to remain positive in the midst of it all. However, Jessie J says she will be a mother one day, after revealing her infertility struggles to fans. And her message is incredibly uplifting.
The singer and songwriter took to Instagram Stories on Saturday, Nov. 17, to share that she hasn't given up on her dream to one day become a mom, according to Us Weekly. "After explaining the meaning of my song 'Four Letter Word' on stage during this tour. The love and support I have received has been overwhelming. Thank you," the 30-year-old wrote. "I was told 4 years ago I won't be able to have children. I was also told I would need a hysterectomy immediately and to be put on medication. I refused the hysterectomy I'm off all medication through natural medicine and diet change."
Jessie J continued:
I am doing all I can to make it happen the best way my body will allow … I will be a mother … I believe in miracles. But if it doesn't happen naturally. Then that wasn't meant to be the journey. But a mother is within all of us. That inspires everyday. We are strong. Time will tell.
Plenty of fans were touched by Jessie J's most recent message about infertility — and they seemed to share the certainty about her eventual motherhood, too. "She's strong and she's gonna be a mother one day," one Twitter user wrote.
Another person tweeted, "@jessiej you deserve all the love and appreciation in the world and you will be a WONDERFUL mother."
Yet another fan chimed in with, "@JessieJ I'll never stop believing in you. Your dream to become a mother will come tru I'll continue to pray for you everyday xox."
The singer first opened up about her struggle with infertility on Tuesday, Nov. 13. "'I was told four years ago that I can't ever have children," Jessie J told the concert-goers while onstage before singing "Four Letter Word," according to Metro. "I don't tell you guys for sympathy because I'm one of millions of women and men that have gone through this and will go through this." She continued:
It can't be something that defines us, but I wanted to write this song for myself in my moment of pain and sadness but also to give myself joy, to give other people something that they can listen to in that moment when it gets really hard.
The singer's boyfriend, actor Channing Tatum, also happened to be at her concert that night. And he made sure to show his support via Instagram. "This woman just poured her heart out on stage at the Royal Albert Hall," he wrote alongside a photo of her. "Whoever was there got to witness something special. Wow."
For the record, more than 5 million people who are of childbearing age in the U.S. (or one in every 10 couples) struggle with infertility, according to Parents. So I have little doubt that Jessie J's words in the past week have touched the hearts of many, many others who are walking, or have walked, similar paths. Whether or not the singer is eventually able to have biological children of her own, one thing is incredibly clear to me: She's going to make one heck of a mother one day.