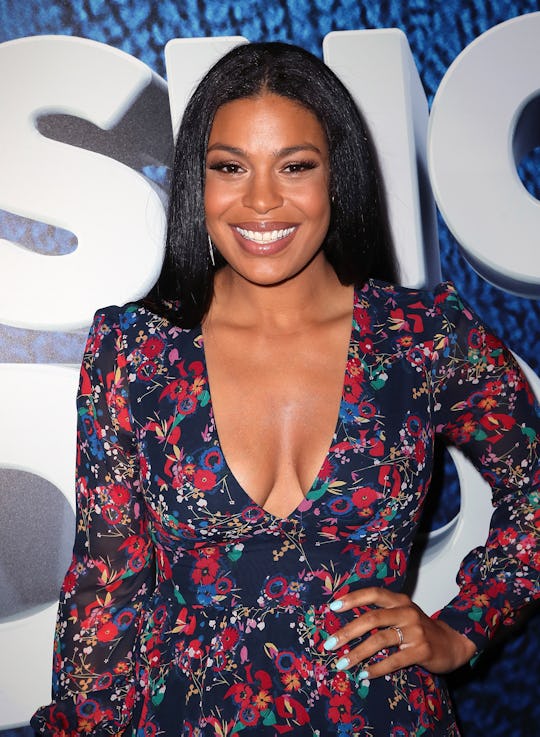 David Livingston/Getty Images Entertainment/Getty Images
Parents Will Love Jordin Sparks' Honest Story About Having A Water Birth
When Jordin Sparks gave birth to her first child last month, American Idol fans were probably so happy — especially since they had basically seen the singer grow up right in front of their eyes. Sparks was only 17 when she won the singing competition in 2007, and in the 11 years since then, she has accomplished a lot — like giving birth to her son and getting married to her husband, Dana Isaiah. And she is finally letting fans in on what it was like to deliver her son. On Wednesday, Sparks opened up about having a water birth for the first time.
Sparks and Isaiah's son, Dana Isaiah Jr., or DJ for short, might only be a month and a few days old, according to People, but Sparks and her husband are already smitten with him, of course. Sparks told People that long before she had given birth, she knew that she didn't want to deliver her son in a hospital, just based on her personal preference and comfort level. "Hospitals just felt a little weird and strange," Sparks said, according to People. "I had a feeling I wasn't going to be comfortable on my back and I didn't want to have to give birth that way."
So, Sparks opted to have an "all-natural" water birth at a birthing center, according to People.
Sparks opened up about her experience delivering at the birthing center, telling People:
I finished out the contractions on the bed and then we went to the tub. When it was time to push, Dana received him.
But giving birth without pain medication wasn't the easiest for Sparks. Sparks told People that she was "going to different places and universes" with her contractions — but luckily, her husband was there by her side throughout her pregnancy and even caught the baby during the delivery. Isaiah said, according to People:
People have told me "Once you see your wife like that you can never change the image in your head." But I was so excited about him coming that I was just like "All right, come on! Come on!"
The way that Sparks and Isaiah talks about their son is absolutely adorable and the fact that they speak so highly about natural birth shows fans of Sparks that there are options when it comes to childbirth. Expecting mothers don't just have to deliver in a hospital — they can deliver in a tub, too.
Water births are common for moms who need help managing labor, according to Parents, and they involve the delivering parent getting in a warm-water filled tub and delivering their baby with the help of a licensed midwife. Giving birth in a tub allows for a "gentle, natural experience," according to Parents, which sounds like the right fit for people like Sparks who find hospitals to feel a little "strange."
But, it's important to note that giving birth without pain medication in a tub isn't pretty, according to Parents, and there are some risks associated with having a water birth — like giving up the security of being in a fully staffed hospital prepared to handle an emergency. And Sparks is all too aware of that risk. Shortly after giving birth, Sparks told People that DJ was born with his umbilical cord wrapped around his neck two times. Sparks said that she didn't see the cord because she was "turned the other way" during the delivery — but her husband didn't know what to do. Luckily, their midwife got the cord off "quickly" — "then he was good to go," Sparks said, according to People. Thank goodness that he was alright. Based on Sparks' Instagram photos of her son, you can tell that she is so in love with her little boy.
Hospitals aren't for everyone — and Sparks' willingness to be open about her labor and delivery can bring more attention the diverse ways that people give birth.