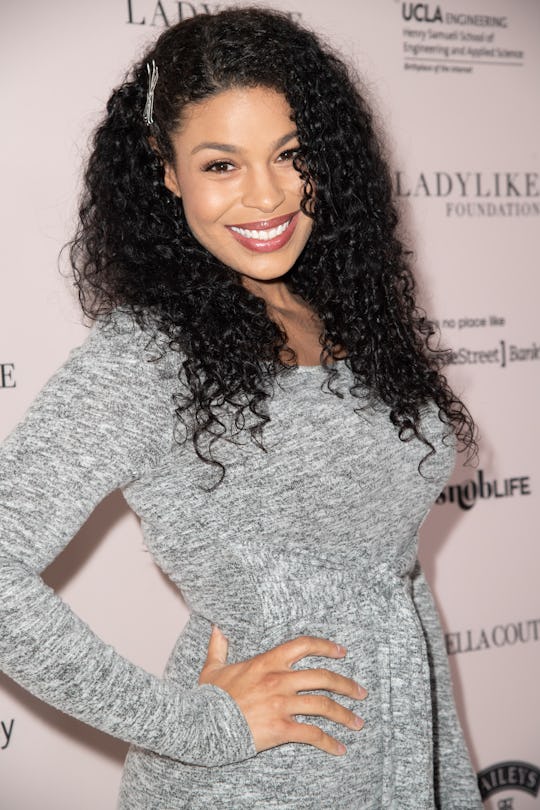 Earl Gibson III/Getty Images Entertainment/Getty Images
Jordin Sparks Got Candid About Why She Chose A Natural Birth For Her First Child
Ask any new parent, and they'll tell you there are a lot of factors to consider when determining a birth plan. Where do you want to give birth? Who do you want around you? Do you want to use pain medication? What needs to happen in case you need an emergency C-section? This list of questions goes on and on and on. But, in the end, the way in which a parent-to-be decides to deliver their child is deeply personal. In a new interview with People, singer Jordin Sparks explained why she chose a natural birth, and it all came down to comfort for her and her baby.
Sparks and husband, model Dana Isaiah, welcomed their first child, baby boy Dana Isaiah Thomas, Jr. on May 2. She gave birth to their baby boy, who Spark adorably calls DJ, at the Natural Birth Center & Women's Wellness in Los Angeles with the help of a midwife.
The "Double Tap" singer told People that she decided to have an "all-natural" delivery because a hospital "just felt a little weird and strange [to me.]" She continued: "I had a feeling I wasn't going to be comfortable on my back and I didn't want to have to give birth that way."
Natural childbirth often refers to drug-free vaginal delivery, meaning that the parent opted to give birth without medical intervention, according to Self. Some parents decide to have natural deliveries at home, while others, such as Sparks, chose to birthing centers, as Self reported.
Giving birth without pain-reducing medication can be an incredible intense experience. So having a partner — be it your partner, your aunt, or your best friend — to support you throughout the entire delivery can be vital. And that's exactly what Isaiah did when Sparks was in labor with DJ, According to TODAY, the 28-year-old American Idol winner said:
He was right by me the whole time. When I was going to different places and different universes with the contractions, he was right there in my ear or rubbing my back.
Sparks told People back in May that Isaiah and her midwife, Simona, "caught" DJ during labor, calling the experience "miraculously beautiful." She continued, according to People:
[W]hen he handed him to me, I was absolutely overwhelmed with joy. He was and is everything we imagined. I'm feeling pretty good! I am so grateful for my husband and amazing team at the Natural Birthing Center. I don't think I would be feeling this great without them!
The "Tattoo" singer announced in November that not only was she expecting her first child, but that she married 26-year-old Isaiah to the surprise of fans everywhere. She told Us Weekly that she loved being pregnant, but she had experienced some "interesting" side effects, particularly during the second trimester. According to Us Weekly, she said:
My appetite went away! I just don't think about it, which has never been me. I've thought about food my entire life. I love food, so that's been one surprising thing.
Sparks is also still getting used to the idea of being called a mom, even though DJ is nearly 2 months old. The "No Air" hitmaker told People in her recent interview, "I'm a mom. That's so nuts. I have moments where it just hits me."
I can't say I blame Sparks. After I gave birth to my now 3-year-old son, I couldn't believe that I was a mother, either. It's a surreal experience because you went from taking care of only yourself to taking care of you and this new tiny little human. It's wild, to say the least.