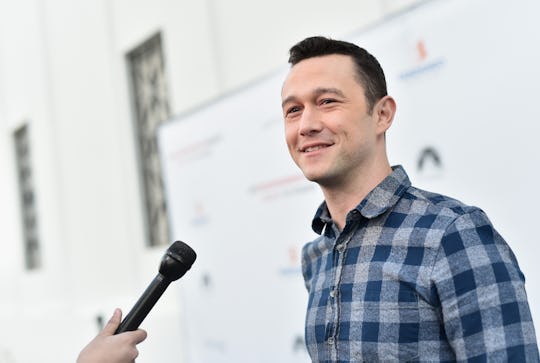 Emma McIntyre/Getty Images Entertainment/Getty Images
Joseph Gordon-Levitt & Tasha McCauley Welcome Baby No. 2!
Although they did their very best to keep their good news on the down low, E! News has confirmed that Joseph Gordon-Levitt and Tasha McCauley welcomed their second baby this summer. The baby boy was born in June, but the couple is keeping his name private, which is a growing (and welcome) trend among celebrity couples who want to keep at least some aspect of their family lives to themselves. In any case, it's very good news for the family.
McCauley didn't announce her pregnancy, but after being spotted out and about with her husband in May, fans couldn't help but notice the growing baby bump. A representative for the couple later confirmed the good news. They also have a 1-year-old son that they have also kept away from inquiring paparazzi. Gordon-Levitt said on Live With Kelly and Michael back in 2015 that he'll let his kids decide when they want to be household names.
"Being in the public eye is a great thing. It allows me to do what I love to do, which is act in movies, but it's a choice that I made," he said.
So don't expect to see any Instagram family shots anytime soon.
Back in 2015, Gordon-Levitt was pretty clear about his and McCauley's choice to keep their children out of magazine pages. He said:
My son, he's just a baby, you know? He hasn't made the choice to be in the public eye, and that's a choice that I would like him to be able to make when he's older, when he can think about these kinds of things and make that decision for himself. And so, for now, I'm just a protective dad, and I want to protect his privacy.
Especially since both parents aren't exactly celebrities, though McCauley is very accomplished. In addition to being the mother of two baby boys, McCauley is a robotics expert and a businesswoman. According to her Twitter bio, she's the vice-president of business development at GeoSim Systems and also co-founded Fellow Robots. So you could say she's probably just a tad busy.
Gordon-Levitt has respected her desire to remain off the red carpet since they were dating. Back in 2013, he told Howard Stern that she wasn't interested in being a "part of" Hollywood life. He totally got it, too.
"You can imagine not wanting to have that kind of scrutiny," he empathized.
Given that the culture around celebs, and especially celeb moms, is all about scrutinizing parenting techniques or baby clothes — yea, it's easy to imagine to not want to have to deal with all of that. Holding down two very high profile jobs and being a mother to two little ones can't be easy. Who needs to add managing Instagram comments to that?
Even if fans might not know who they are until they grow up and choose to follow in their dad's footsteps, it's very good news for the happy couple.