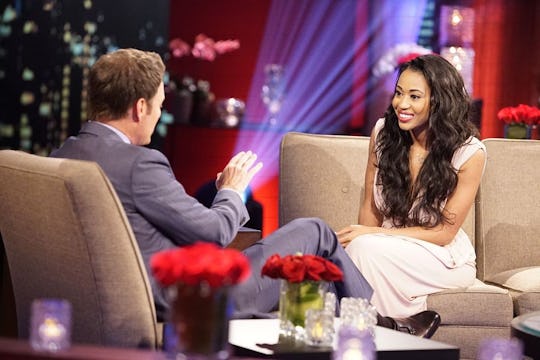 Kelsey McNeal/ABC
Jubilee Sharpe Won't Be The 2016 'Bachelorette,' & Viewers Are Disappointed
After an insanely dramatic and emotional finale episode of The Bachelor, Ben Higgins finally chose a winner on Monday night. While I am really relieved that the anticipation is done with, I am pretty saddened by the ending of the show. What do Bachelor fans have left? Monday night TV has just gotten significantly less exciting. Luckily, ABC has announced that JoJo Fletcher is the next Bachelorette, giving the Bachelor Nation something to look forward to. Unfortunately, that means that Jubilee Sharpe will not be the next Bachelorette, and fans are pretty disappointed.
The Bachelor seriously threw me for a loop on Monday night when JoJo was revealed as the next Bachelorette. She was sitting there discussing her post-breakup feelings with Ben, then it appears she is about to make her exit before Chris Harrison brings her back to announce that she will be the next Bachelorette. Pretty tricky, Chris Harrison.
While some viewers were thrilled to discover that ABC picked JoJo, others were seriously upset that it won't be Jubilee. Because she has had a cult-like fan following since early on in the show, it only makes sense that loyal Jubilee fans would react negatively. Some fans are seriously pissed, while others think it's a missed an opportunity to change the show's history by having the first black Bachelorette.
Totally agree.
#TeamJubilee.
Major disappointment going around.
People are seriously angry.
But WHY?
False hope.
There's no doubt that there will be future opportunities for Jubilee. Luckily, ABC has a ton of Bachelor franchises, so let's hope that she pops up on one in the near future.