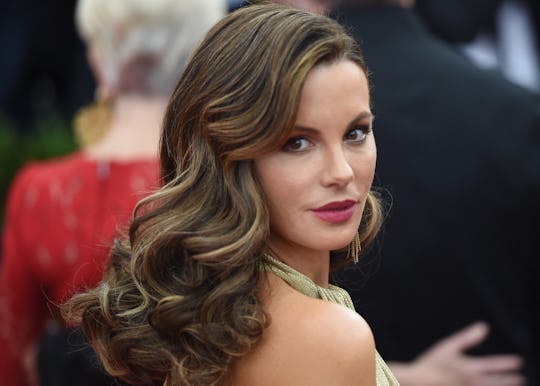 Kate Beckinsale & Len Wiseman Allegedly Split In Further Evidence That Hollywood & Love Don't Mix
The year of doomed celebrity love continues. People reported Friday that actress Kate Beckinsale & her husband have been separated for months. According to the magazine's source, they remain friendly after their eleven years of marriage. "There has been no drama," the source says.
Neither of them has released a statement confirming the rumor, but both have been seen out without their wedding rings. Wiseman has recently been seen out with 24-year-old model CJ Franco, and the last time he was photographed with Beckinsale was back in June. While the separation isn't official, things aren't looking good for this marriage.
If confirmed, Beckinsale's separation would be just the latest item on the long list of celebrity breakups in 2015. Scott Disick and Kourtney Kardashian. Kaley Cuoco and Ryan Sweeting. Gwen Stefani and Gavin Rossdale. Amy Poehler and Nick Kroll. I could go on and on.
On the heels of rumors Friday about Kylie Jenner and Tyga's split, those who follow Hollywood relationships are taking the Beckinsale news a little hard.
Beckinsale has been busy filming Underworld 5 in Prague and focusing on her daughter with ex-boyfriend Martin Sheen, 16-year-old Lily. Sheen and Beckinsale are said to be on friendly terms, so let's hope the split between her and Wiseman goes just as smoothly!