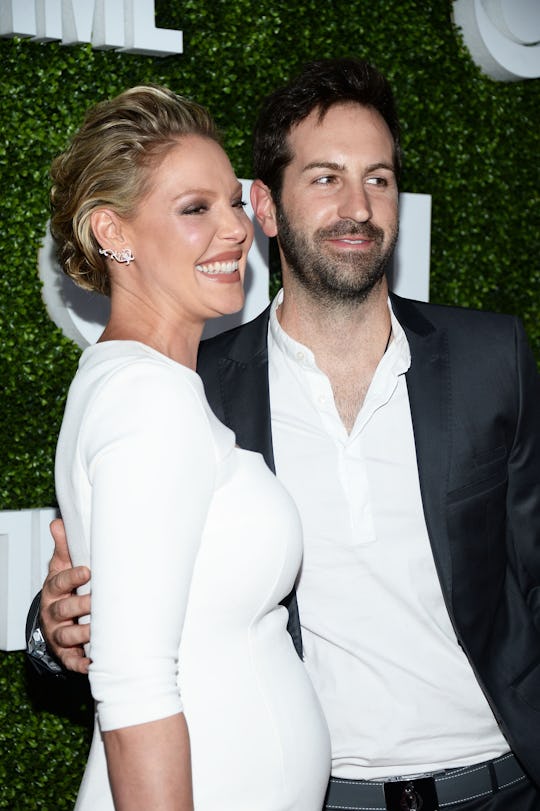 Matt Winkelmeyer/Getty Images Entertainment/Getty Images
Katherine Heigl's Motherhood Quotes Are Beautiful
Parenthood doesn't come with instructions. You've heard that saying before. Maybe even uttered it yourself. But it's true. Sure, you can prepare for parenthood by reading a ton of books and articles, but no one can tell exactly what will happen. That's because what it means to parent looks different for everyone, which is why actress Katherine Heigl's quotes about motherhood are as honest and cool as can be.
Heigl, who stars in the new CBS' legal drama, Doubt, has always been forthright about her role as a mother. When she and husband Josh Kelley first adopted their daughter Naleigh in 2009, Heigl spoke candidly about the troubles she faced with bonding. The Grey's Anatomy alum also didn't hold back on her feelings when she found out she was pregnant with their son, Joshua, who they welcomed into the world in December. And let's not forget that, in 2014, Heigl didn't mince words when she talked about the trials of being a working parent.
These quotes from Heigl, who is also a mother to adopted daughter, Adalaide, go to show that there are different ways to be a mother and understand parenthood. Not everyone does it that same, and that's perfectly OK.
On Finding Out She Was Pregnant
"I'll be totally honest, my first reaction was 'Oh sh*t,'" Heigl told PEOPLE last month. "But now we have a new normal, and I have to give myself a break in order to get used it."
On The First Few Days With A Newborn
For many people, having a baby is a mind-blowing life change. And some of the most awe-inspiring moments happen during the first few days after birth. "We're at the point where we're really obsessed with him. With a newborn, you're forced to be still ... and you have this beautiful reason to do that," the Doubt star said during an interview with PEOPLE.
On Bonding With Your Children
Bonding with your baby is an incredible, beautiful thing, but it doesn't always happen right away for many reasons. When Heigl adopted her daughter, Naleigh, from South Korea in 2009, the two struggled to make a connection right away. "Her rejection almost broke my heart," Heigl said in 2012, according to The Daily Mail. The Grey's Anatomy alum thought their failure to bond initially meant she failed as a mother, but eventually recognized other factors were at play. "At first I blamed myself and thought I was a bad mother. It took a while before I could admit to myself that the lack of trust had nothing to do with me."
On The Trials Of Being A Working Parent
It's hard for any working parent to strike the right work-life balance suitable for their lives. You'll always feel like you're missing out on something — whether it's your baby's first words or the day your firm closed that massive deal. Heigl told Good Housekeeping in 2014 that working long hours on Grey's Anatomy made her "angry and frustrated" because she "missed everything" with her daughter, Naleigh, now 8. "I didn't get to wake her up from her nap, or do bath time or bedtime. I'd have to sneak into her room and kiss her when she was sleeping, hoping not to wake her up," she said at the time. Heigl decided to scale back her work on Grey's Anatomy in order to focus more on motherhood, eventually leaving the show in 2010. "I was putting so much time and energy into just my work, but I was raised [to believe] tht family comes first."
On The Ways Family Can Change You
"I have a deeper understanding about what really matters and whose opinion really matters," Heigl told PEOPLE in September. "I'm not going to life, I'm absolutely a neurotic actor ... But I'm less atwitter, and I'm less defensive, and I'm less afraid of what everybody thinks of me."