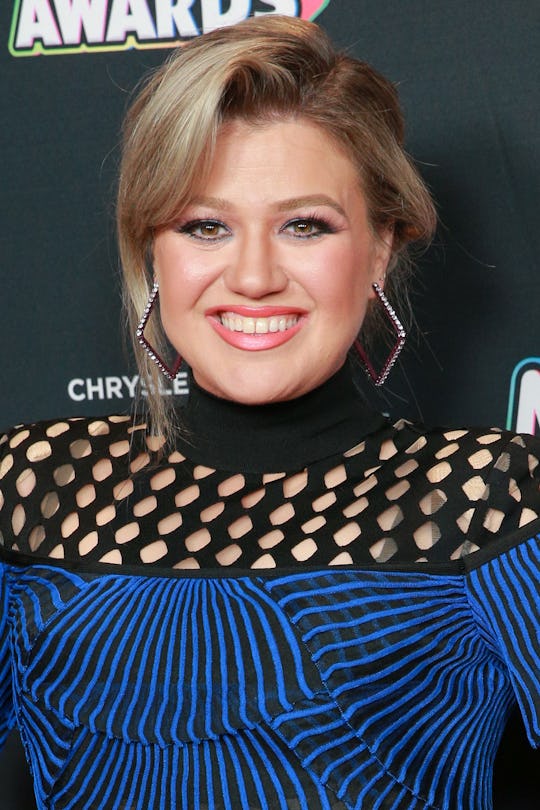 Rich Fury/Getty Images Entertainment/Getty Images
You Will Never Guess Which Rocker Kelly Clarkson's Son Is Crushing On
When I was a little girl I fell in love with Sean Connery circa early James Bond years. I even tried to do the math; thinking he was maybe in his 20's (wrong) and I was about five so by the time I was a grown-up our age difference wouldn't be so bad. My mom broke it to me that the movie I was watching was 30 years old; he was old enough to be my grandpa. I cried myself to sleep. Kid crushes are like that sometimes, so I related to Kelly Clarkson's daughter's crush on Chris Martin from Coldplay. Sure, the age difference is intensely prohibitive. But the heart wants what it wants.
Clarkson's daughter, River Rose, is just four years old and already she is fast becoming one of my favorite humans. Anyone who has spent some time scrolling through the Grammy award-winning singer's social media feed is probably already aware that River Rose has spunk and sass to spare. And these days, it looks like she's saving up that charm for a special someone; Chris Martin. Apparently the little girl, who is one of four kids shared by Clarkson and husband Brandon Blackstock (two older stepchildren, Savannah and Seth, and a younger son, 2-year-old Remington), is all about the Coldplay singer these days.
On Wednesday, the proud mom shared a video of her little girl on Twitter with the caption:
So my daughter wants to marry Chris Martin and is obsessed with his song Yellow. She wants to marry the boy in the video, which I have informed her he is not a boy anymore and has kids older than her but she will have none of it, she is determined
I really love that River Rose isn't remotely concerned with the fact that Chris Martin is a 41-year-old father of two kids, with ex-wife Gwyneth Paltrow. She just really wants to "marry the boy in the video" no matter what. That's commitment, folks.
In the video, River Rose has this to say about Chris Martin (as her mom tries to stop giggling in the background)
I like him, and he's beautiful, and I like his song, and I want to kiss him.
This girl's not mincing words here. Imagine if we could all be more like River Rose?
Clarkson asks her daughter what song she loves by Martin and asks her to sing it. She promptly starts to belt out "Yellow" by Coldplay (although she does acknowledge "I can't sing the whole thing"), except she calls it "Lallo." Which is adorable.
Fans obviously went crazy over the video... and totally related to River Rose's love of Martin.
Even Clarkson is pretty happy about her daughter's chosen crush; at the end of the clip she says, "I love that you love Chris Martin. You have great taste."
Apparently River Rose has a bit of a reputation in her family for being super determined and going after what she wants. Back in April Clarkson had this to say about her "ballsy" little girl to People:
She will run a company one day because there's no way she's gonna work for anyone. She does not heed advice very well. She's just very ballsy, which is awesome.
Perhaps Chris Martin should be prepared to meet River Rose one day if she truly is that determined.
For now, let's all take a moment to fully appreciate a confident, funny, bold little girl who isn't afraid to ask for what she wants. In life and in love. Would that I could have River Rose run my dating life for me... I just know she would do a better job than I.