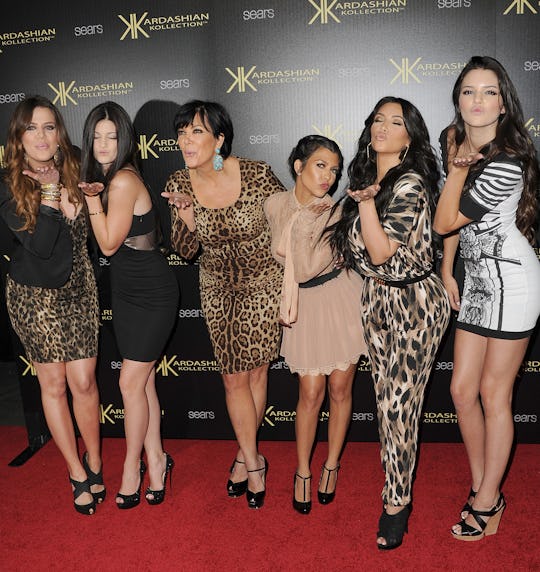 Kim Kardashian Gave Birth, & Her Family Is Sharing The Excitement
After seemingly endless guessing and speculation about exactly when it would happen, Kim Kardashian gave birth to her second child with husband Kanye West, and already the newest little boy to join the squad is eliciting some understandably enthusiastic social media celebrations from Kim and Kanye's closest family and friends. If there's one thing you can say about the Kardashian/Jenner family ("It's that they have amazing hair!" you could say without being wrong at all), it's that they are unfailingly — and usually quite publicly and vocally — supportive of each other, both during their not-so-great moments, but especially during the most joyful ones.
(Update: Kardashian and West have named their son Saint West, as the reality star revealed on her website Monday.)
Since the announcement that North West's fresh baby brother had finally been born, all eyes have been on the famous family's various social media accounts to find out all the important information: Does he look like North? What is his name? Were all the sisters in the delivery room? Has Beyoncé formally blessed him yet? How many heart-eyes emojis will Kris Jenner use in her tweet about the new baby? There's a lot to find out here, guys, is my point, and we're not going to learn any of it unless we aggressively stare at the social media accounts of these beautiful media geniuses.
As of now, members of the Kardashian and Jenner families have yet to share any news on social media. But, to be fair, they are probably all too busy enjoying this joyous occasion to worry about snapping the perfect Insta. We'll be sure to keep an eye out for what are sure to be some sweet messages to the newest member of the family.