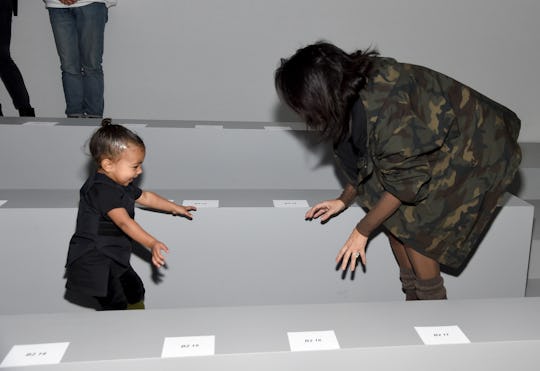 Dimitrios Kambouris/Getty Images Entertainment/Getty Images
Kim Kardashian Wants North & Saint To Be Forensic Investigators & It's Adorably Hopeful
Here's something you didn't know about one of the most followed people on social media. Instead of becoming a movie star, a famous musician, a stunning a supermodel, or any of the careers the Kardashian-clan has claimed — Kim Kardashian wants her kids to be forensic investigators and it's an adorably hopeful career path for 9-month-old Saint and 3-year-old North. In a recent interview, the reality star revealed that she's always been obsessed with crime shows and murder cases and totally plans on pursuing this dream job through one of her adorable children.
"I'm gonna be that annoying, pushy mom and say I want to live vicariously through my daughter or son and have them be a forensic investigator." Kardashian said in an interview with SheKnows, a women's lifestyle media company. "I've always been into the most morbid things."
She explained that this fascination goes back to when she was a teenager when she had a front-row view of the process to one very popular real-life case.
"I was really nosy when my dad was working on the O.J. trial, and I would look through all his stuff, and I just wish I was in that field," she said in the same August interview.
Kardashian also said she'll spend a lazy Sunday in sweats with no makeup watching crime and investigation shows, like the Netflix hit Making a Murderer. "It's the only type of TV I really like to watch," she said.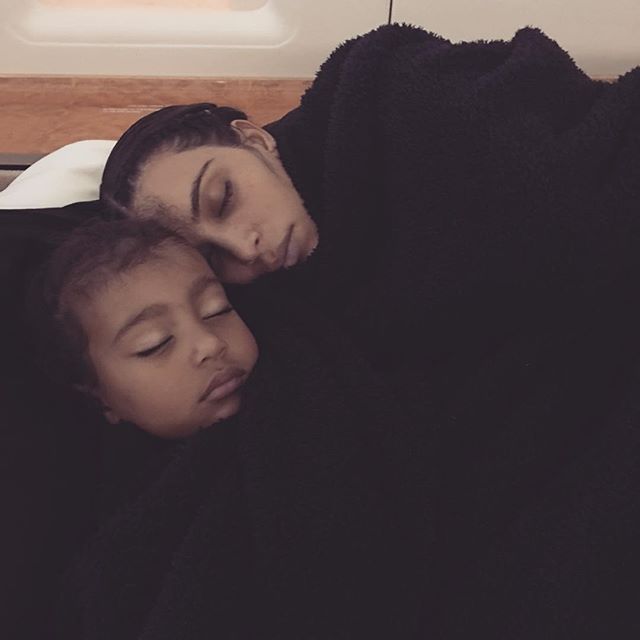 When asked about her current and real-life job, the wife of Kanye West and mom-of-two said she spends "hours" on social media everyday producing content.
"I definitely post a couple hours a day," she said in the interview, explaining that a lot of the content is for Keeping Up With The Kardashians or tutorial videos. "I do it in the morning and I do it at night."
At the end of the interview, the reality and social media star shared a very unpleasant, but totally relatable detail about childbirth that she wasn't aware of before having kids of her own.
"I didn't know that you have to wear a f—ing diaper after you have a baby. Like, the mom does," she said. "For, like, a good few weeks. It's disgusting."
"But it's all worth it. Childbirth is so worth it," she concluded in the same SheKnows interview. "Except for the diaper."
Maybe she'll change her mind on that if Saint or North becomes the next Sherlock Holmes or Olivia Benson. Or, maybe not. That does not sound fun.