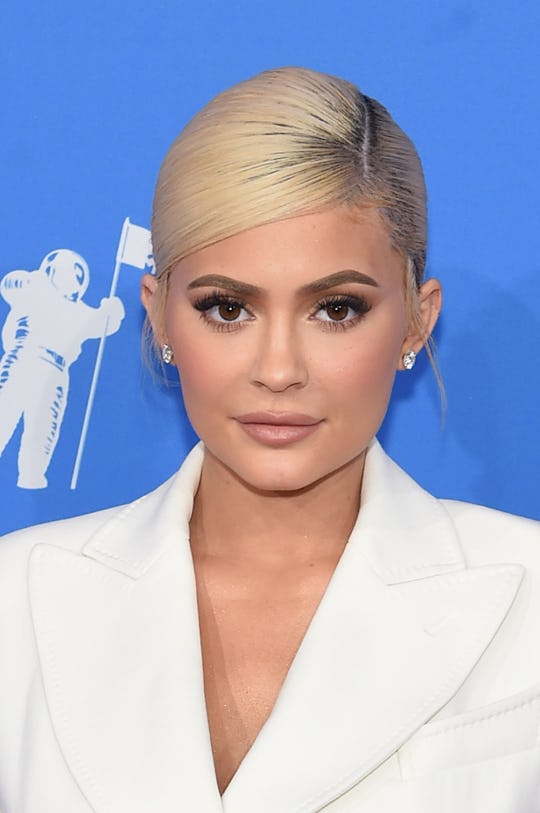 Jamie McCarthy/Getty Images Entertainment/Getty Images
Kylie Jenner and Stormi's Matching Halloween Costumes Are Too Cute — PHOTO
There are some really remarkable kids Halloween costumes out there. The holiday is still days away and already I've seen a mouse (infant) stealing cheese from a trap (wagon), and not one but two headless Marie Antoinettes. But some the best costumes are always the ones with kids and parents who match. There's something delightful about a parent who wants to match their child so much they don't even mind playing second fiddle in the cute department. That was the case Monday with Kylie Jenner and her daughter Stormi who are so cute in matching Halloween costumes. Of course, the world got to see the sweet outfits thanks to social media.
Jenner posted the snap of she and her nearly 9-month-old daughter on Instagram, both dressed as pretty pink butterflies that match right down to the pattern on their wings. The look on each their faces is one of pure delight.
This isn't the first duo Halloween costume Stormi and Jenner have showcased. On Oct. 26, while getting ready for her annual Halloween dinner Jenner chilled out in a matching skeleton onesie with Stormi. (Have to be honest, that looks way more comfortable than the butterfly.) DASH Kids, a Kardashian and Jenner kids fan account, posted the photo on Twitter.
And all of this matchy-matchy may have had Jenner wondering about exactly how alike she and her baby girl are. On Oct. 28 she posted side-by-side photos on Instagram stories of her and Stormi as infants, according to People. The likeness, with dark hair and big, brown eyes, is remarkable. "She's my twin," Jenner told fans in a YouTube Q&A over the summer, according to US Weekly. She admitted though that as the little girl is getting older she's looking more and more like her father, Jenner's partner Travis Scott.
Jenner's love of Halloween is well-established (see: annual Halloween dinner) but it does seem that she and Scott are trying to set some fun traditions up for their little family. On Oct. 24 they took Stormi to her first pumpkin patch where the little girl seemed entranced by the straw, in a photo on Instagram. The trio posed for another photo on top of hay bales with both Stormi's parents kissing her head. Without being able to see their faces this could be any other suburban family just out for an autumn tradition. They also took photos feeding baby goats and walking through a corn maze.
It looks like Jenner is thoroughly enjoying motherhood and if things are to be believed then she may have plans for more in the near future. E! News reported that a source told them that "Kylie can't wait for Stormi to have siblings. She wants lots of babies and for them to be close in age. She is so excited and can't wait for that to happen and to make Stormi a big sister."
Just keep those matching costumes coming! Soon enough there could have a whole beautiful butterfly farm.