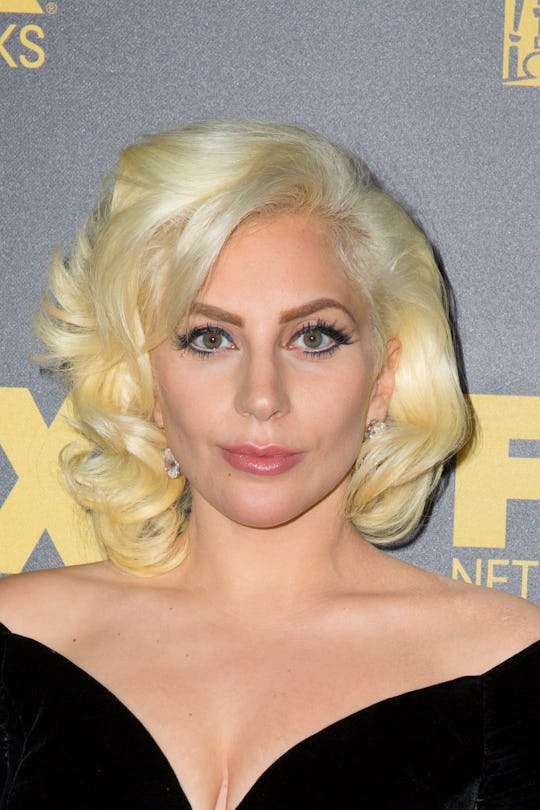 Alison Buck/Getty Images
Lady Gaga's National Anthem Performance At Super Bowl 50 Was A Total Touchdown — VIDEO
Hands down, Lady Gaga is having the year of her life. Her performances in film and on television have earned her nominations across the board in the industry, and she kicked this year off by singing at the Super Bowl. Lady Gaga's National Anthem Performance at Super Bowl 50 was no different than any of her other performances — but it stands as a testament to her power and skill as an artist. So much of Gaga's performances during the early days of her career hinged on entertainment: a meat dress, obscure and involved costumes, a tendency toward the fantastical, that some wrote her talents as an artist off. But Mother Monster used the attention to speak for marginalized communities — rape and domestic abuse survivors, the LGBT community, the military's outdated don't ask, don't tell policy, and a litany of other social and political issues.
Gaga has recently let her voice do all the talking. After being nominated and winning at the Emmys, Grammys, and Tonys over the past few years, Lady Gaga was also nominated for an Oscar at the 2016 award show, which means Gaga could EGOT if she wins. EGOT is the industry abbreviation for Emmy, Grammy, Oscar, and Tony awards, and taking all four home is like the holy grail. Gaga spoke with reporters ahead of the Super Bowl, saying that being asked to sing at the show was one of the "highest honors" of her career (which is certainly saying something because her career to date has been riddled with honors and jaw-dropping experiences.)
She added that she'll get "a chance to sing for all the athletes who have been working so hard their whole like for this moment," and even cited the late Whitney Houston's performance as one of her favorites ever from the game. In an interview with Nate Burleson, Gaga said she's "always wanted to sing the National Anthem at a major sporting event since I was a little girl." The game will mark an important career moment for all of the athletes involved, and it'll do the same for Gaga.
According to Billboard.com, she continued:
I have to live up to a song that stands the test of time. I think the best way to do that is kind of forget about yourself and just focus on what it means. ... I'm really singing it from the heart and I'm also singing it really very true to the way that it was written, because I think that's when it sounds its most majestic.
On Sunday, Feb. 7, Gaga's performance had all the bells and whistles of a memorable performance. Gaga announced that she planned to sing the National Anthem straight from the heart, and damn, did she do that. It's so inspiring to watch an artist sing a song that holds power and value and importance to them, and tonight was a testament to the national nerve Gaga touches in all of us. For some reason anyone singing makes me cry, but Gaga had the tears flowing tonight. (I realize this says more about me than it does the music, but whatever, I'm going with it.) Here's a sneak peek of her performance:
Well done, Gaga. Well done.