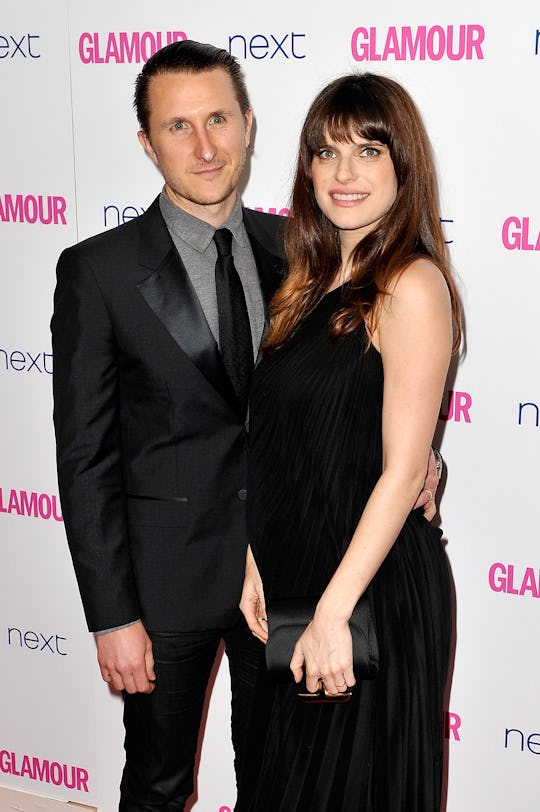 Gareth Cattermole/Getty Images Entertainment/Getty Images
Lake Bell Welcomes A Baby Boy
Another baby Bell has arrived! According to People, actress Lake Bell has welcomed her second child, her rep confirmed on Friday. Although the now mom of two did not share her new little one's name or birth date, we do know that her family's latest addition is a baby boy. The Secret Lives of Pets star and her husband, tattoo artist Scott Campbell, are already parents to a daughter, 2-year-old Nova.
News of Bell's second pregnancy was revealed in early December of last year when she attended an AG + Vanity Fair party in Los Angeles with her husband, whom she met in 2012 on the set of HBO's How to Make It in America. At the event, Bell was photographed cradling a noticeable bump while wearing a form-fitting black dress.
The 38-year-old director and screenwriter — known for her starring role in In a World and several romantic comedies, such as What Happens in Vegas and No Strings Attached — has opened up about motherhood on several occasions since welcoming her daughter in October 2014.
For instance, in an interview with The Frame almost a year after Nova was born, she spoke about how her approach to work changed after she became a mother.
"Before my daughter, I definitely was a workaholic. And I still am, and that's a part of the texture of who I am, but I had no idea that I would consider my daughter in every breath that I take," she told The Frame in 2015. "That can be exhausting, certainly, and I understand that it's not even sustainable."
She continued, "I'm only 10 months into being a mom and I'm still trying to navigate how to shift all of my priorities. Right now, they're unabashedly in the direction of my daughter."
In another interview with People in 2015, she revealed just how much becoming a mom has impacted how she views life.
"When you have a little one, you realize that your only mission in life is to protect this helpless, very sensitive creature. That is your charge. That's primal. I relate to that deeply," Bell told People. "My happy place is holding my daughter and my husband in the same hug. It really is. I'm getting emotional just thinking about it. I consider it such a privilege, and I know that I'm lucky. I never want to take it for granted."
Well, one thing is clear: This little boy is pretty lucky to have a mom like Bell. Congratulations to the happy family!