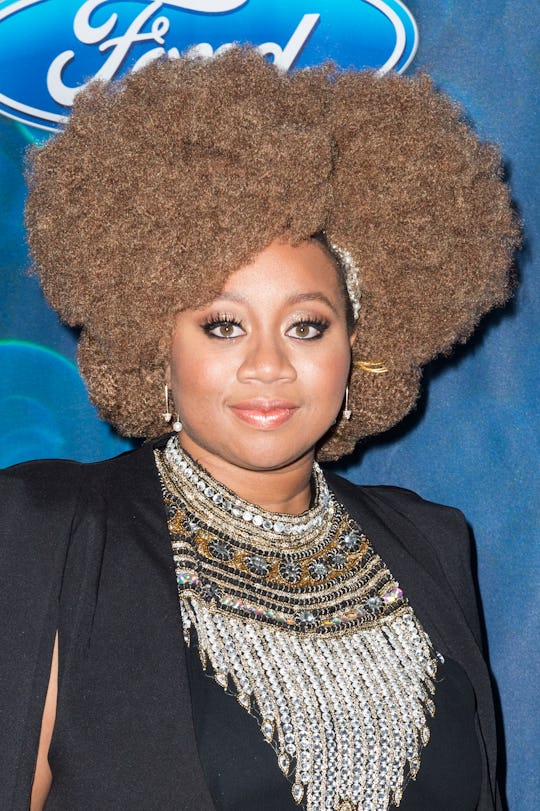 Emma McIntyre/Getty Images Entertainment/Getty Images
La'Porsha Renae Sings "Hello" On 'American Idol,' & Gives Adele A Run For Her Money — VIDEO
I have three key players in my "powerhouse singer" category — Beyoncé, Adele, and La'Porsha Renae on American Idol. Seriously, I think La'Porsha is that worthy of earning a spot next to those two names. On Thursday, two of those worlds collided when La'Porsha sang Adele's "Hello" on American Idol, and, as you'd expect, she was amazing. The song, while difficult, proved to be a small hurdle for La'Porsha to sing on the Final 3 portion of the show, and it might have secured her a spot in the Final 2.
Adele is a powerhouse singer. When she sings, it rarely looks like she is putting in any effort. She's that good. It's something that she and La'Porsha have in common. When La'Porsha takes the stage, she looks like she is putting in minimal effort. The sound that comes out of her rarely sounds like that, but it appears that she isn't even trying. So, when the 22-year-old from McComb took on an Adele song, it was the perfect combination of power and strength (two things that I believe are completely different in a performance).
The judges picked the song for La'Porsha, and they truly did her a favor by choosing it. It's baffling to me, as a fan of La'Porsha and Adele, that it took this long for the American Idol contestant to sing an Adele song. She changed the song a bit, though, adding more runs and a little more style to the otherwise classic song (yes, I know "Hello" has only been out for less than a year, but it's a classic).
The judges agreed that the song was a good choice for her. They made a point of pointing out that it was an interesting song to sing after "Stay With Me," which La'Porsha felt was not quite in line with the message she's sending out to viewers. If anything, it just proves that she can sing any song, whether she connects with it or not.