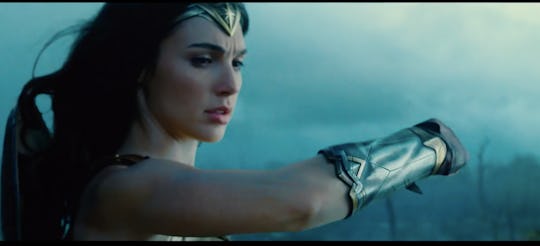 Warner Bros Entertainment on YouTube
You Don't Have To Be An Amazon To Pull Off These Last-Minute Wonder Woman Halloween Costumes
If you're anything like me, you don't plan ahead for anything, and that includes Halloween. I know so many people who plan their Halloween costumes months in advance, sometimes even a whole year. They start slowly, buying all the materials they need to make their ideas come to life. Me on the other hand, it's only a couple days — sometimes a couple hours — before Halloween when I realize I'm the only one of my friends who wasn't planning on dressing up. This year, I got you covered though with some awesome last minute Wonder Woman Halloween costume ideas.
I always want to have one of the best costumes, but with only a few days before Halloween, there are not many resources left. And the only things left in any party store are all the reject costumes nobody wants. Also, it's way more fun putting together your own costume; you get to show off how good you are at DIY projects.
When coming up with a last-minute costume, you are going to need to think of something easy to create, something that only needs a few basic pieces... Wonder Woman! Yes, seriously. All you need is just a few items laying around your house and some YouTube tutorials (OK, and maybe the help of Amazon Prime) to help you pull this superhero look together.