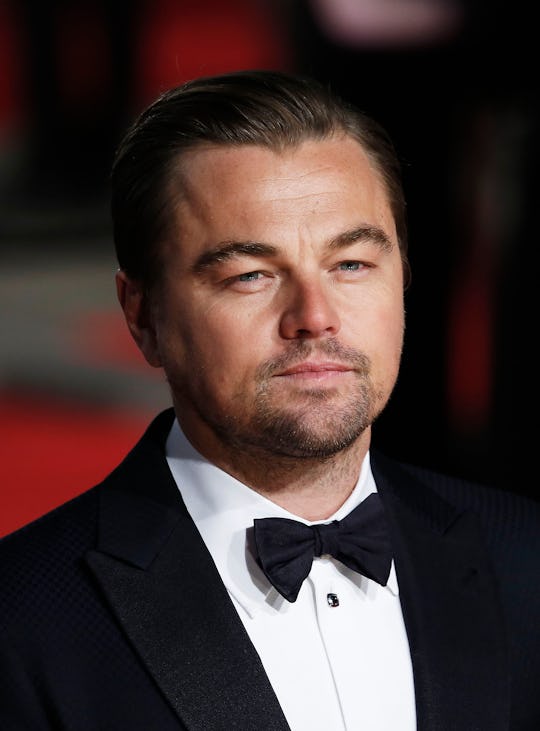 John Phillips/Getty Images Entertainment/Getty Images
Leonardo DiCaprio Wins The Oscar & Everything Is Right With The World
Everyone can now live happily ever after because Leonardo DiCaprio finally won the Oscar for his lead role The Revenant. And it's about damn time. All he had to do was sleep in actual animal carcasses and eat real bison liver to get it. Whatever it takes, right? DiCaprio has been nominated five times in the past and each year that he's up for an award, legions of Leo fans wait with bated breath to see who will win the award instead of him. No matter what, the Academy always passes him by. Just why Leo never won the Oscar has been one of Hollywood's greatest mysteries (OK, maybe not the greatest, but it is curious, right?).
Even on Sunday night at the awards ceremony, DiCaprio himself didn't seem to expect to hear that he had finally (finally!) gotten a nod from the Academy when Julianne Moore announced he'd won the big prize. Looking as dapper as ever, Leo accepted the award to one of the longest-standing ovations. He went on to thank everyone involved and every other actor's "incredible talent." His speech was flawless, like he's been practicing for 22 years. He also took the moment as an opportunity to talk about climate change. The Oscar producers let him talk for as long as he wanted, in fact, without rolling the "get off the stage" music during his speech. "I do not take this award for granted," he said as he walked off the stage. Aw, Leo! (For the record, neither do we.)
DiCaprio has already won the Golden Globe and a BAFTA for his role as a fur trapper surviving in freezing temperatures this year, but it wasn't completely a given that he would also receive the Oscar for his depiction. If only because he's been snubbed so many times.
Many think that the Academy has passed him over all of these for silly reasons like getting his start as a child actor on television or because he skipped the ceremony in 2008 when they didn't nominate him for his role as Jack Dawson in Titanic. But it looks like crawling around in the snow and basically starving himself was serious enough acting for the Oscar voters. Even his fellow Best Actor nominee Eddie Redmayne was pulling for Leo this year. He told Us Weekly just last week that this was "certainly" DiCaprio's year and that it would be "so well deserved" if he won. Now that is sportsmanship.
But some film critics and Oscar predictors weren't as kind about Leo's chances this year, suggesting that if he won, it would be because of "weak" competition in the category. But we're talking Matt Damon in The Martian, Michael Fassbender in Steve Jobs, Bryan Cranston in Trumbo, and Redmayne for The Danish Girl. That's a dream team of talent and all the sorts of of films that usually have the Academy salivating. Leo worked it for this one. As The Weeknd would say, he earned it.
Now, the man who seemingly has everything actually does. But we all knew he deserved one all along.