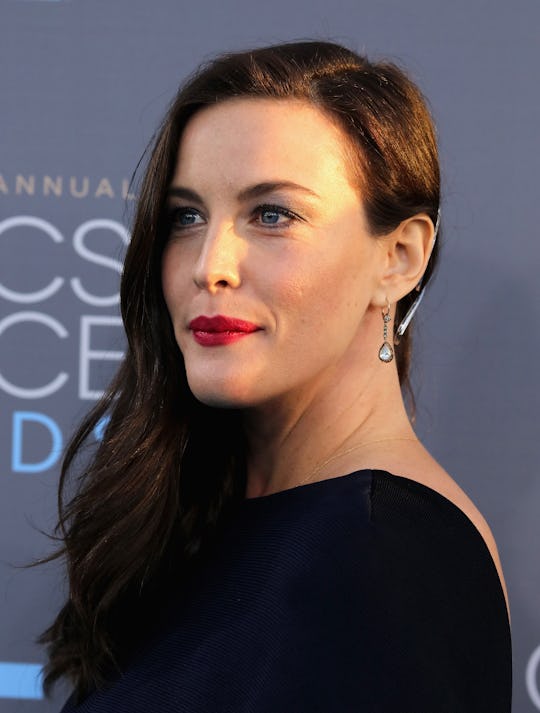 Mark Davis/Getty Images Entertainment/Getty Images
Liv Tyler Shares Beautiful New Photos Of Her Daughter Lula, & They'll Melt Your Heart
Looking absolutely and blissfully in love with her brand new baby girl, Liv Tyler shared beautiful news photos her daughter Lula on Instagram and the cuteness will melt your heart. The actress gave fans a behind-the-scenes peek inside the warmly lit photo shoot complete with her gushing over her adorably tiny 2-month-old. The 39-year-old mom and fiancé Dave Gardner welcomed their first daughter — Lula Rose Gardner — back in July. Ever since Lula's arrival, the proud mom's Instagram has been full sweet family photos and the world can't get enough them.
"Snuggled up with my tiny little peanut," The Leftovers star captioned one of the adorable shots of Lula nestled against her gorgeous mama on a velvet sofa. Another heartwarming photo is a closer shot of Tyler cradling her sleeping daughter's head in her hands and her lips resting on Lula's cheek, complete with a simple caption of a pink heart and camera flash emoji, and a credit to photographer Tyler Ford for capturing the breathtaking moments.
The daughter of Aerosmith's lead singer also took to Instagram two months earlier to share the news of Lula's birth. "Our beautiful baby girl is here!!!!" Tyler captioned the black and white photo of the newborn resting of Gardner's chest. "Lula Rose Gardner, we are sooooo happy... Heart exploding with love."
Here's a look at the aww-inducing photo shoot: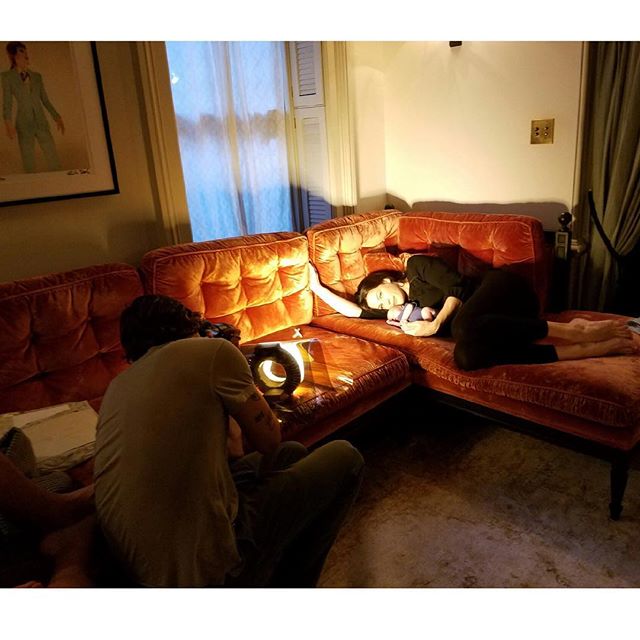 Lula is the couple's second child together. They welcomed their son Sailor Gene back in February 2015. Sailor and Lula also have two older brothers from their parents' previous marriages — 11-year-old Milo William from Tyler's marriage to British singer Royston Langdon and 8-year-old Gray from Gardner's relationship with English actress Davinia Taylor.
Fans can likely count of Tyler to post updates on any family news, like she has done in the past. Back in January, the now mom-of-four announced the newest addition to the family in another beautiful Instagram photo of her growing baby bump. "Oh my goodness it seems the stork is visiting us again!!!!" Tyler captioned the post. "I am growing another little Tyler Gardner in my belly. Our family is growing!!! So grateful."
Tyler has also shared what it's been like to juggle kids with a busy career. In an interview with More magazine in September 2015, she noted that she didn't realize how strong she actually was until she became a mom. She told the magazine:
My favorite thing about being a parent is that I learn so much from the push-and-pull dynamic of mother and child. Having children, I learned about my own strength. I feel like I'm conducting a giant orchestra, because there's so many moving parts. It's like, "Over there, you guys do that!" And then, "Over there, you do this! All together now!" It's kind of what it feels like to be a mom, isn't it? In the modern world?
Tyler's many Instagram posts of her family are full of sheer joy and fans can't wait for the next heartwarming shot to make its way to their social media feeds.