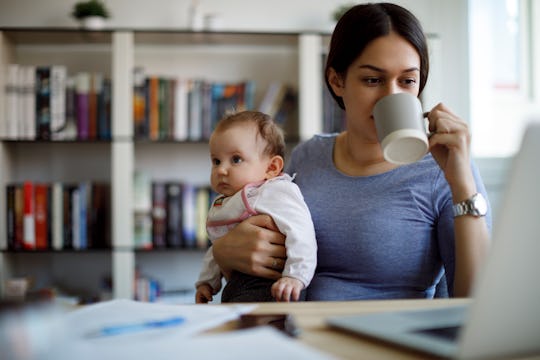 damircudic/E+/Getty Images
Looking To Work From Home? These 10 Companies Are Hiring For Remote Positions
In the weeks since the novel coronavirus was declared a global pandemic, employment in the United States has undergone a number of noticeable changes. As a result of state-issued stay-at-home orders, the closure of non-essential businesses, and an economic downturn, unemployment has skyrocketed. As a result, more and more jobseekers are on the hunt for remote work. And while the United States certainly isn't seeing a boom in available jobs, there are companies hiring for work-from-home jobs right now.
While traditional in-office positions may have long dominated the job scene, the recent public health crisis and subsequent closure of offices, schools and non-essential businesses has led to a spike in interest around remote roles. In fact, Paul Wolfe, Indeed's senior vice president of global human resources, recently told ABC7 News that the employment-related search engine saw inquiries into remote positions grow significantly since the coronavirus pandemic. According to Wolfe, searches on Indeed for the phrase "working from home" and its abbreviated form of "WFH" grew by almost 600% in a recent six-week period.
What's more, data from the Department of Labor has shown that more than 3 million workers have filed initial unemployment claims for at least five consecutive weeks. In total, at least 26.5 million workers had filed jobless claims as of mid-April. So it's really no surprise there are a greater number of job seekers looking for remote, or work-from-home, positions. And, fortunately, here are 10 companies currently hiring for such positions.