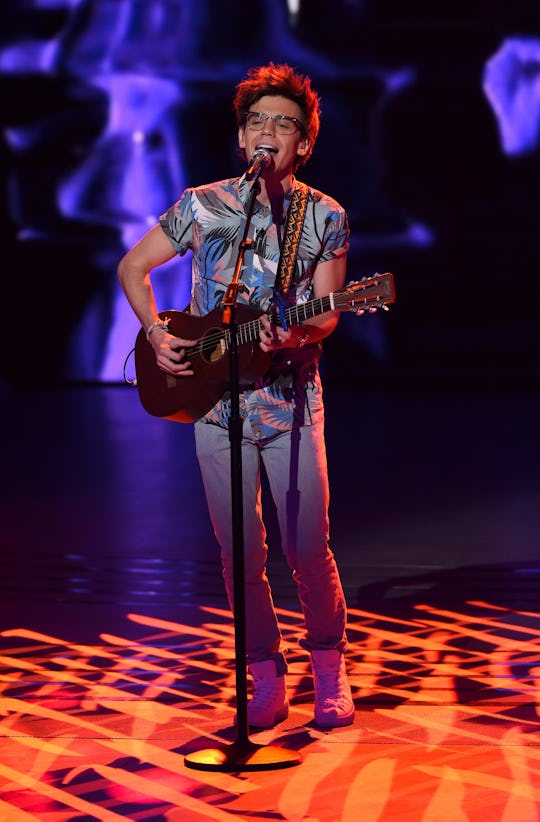 MacKenzie Bourg & Dalton Rapattoni Sing "I Want It That Way" On 'American Idol' In True Throwback Fashion — VIDEO
It's Thursday, so you know what that means — throwback time! American Idol celebrated Throwback Thursday, in a way, when MacKenzie and Dalton sang "I Want It That Way" on Idol for the Top 6 duets. The two are clearly talented, and also fan-favorites, but unfortunately, fans on Twitter seem to be split with if they do and don't want it that way. (I know, such a bad joke, but if Jennifer Lopez can make it, so can I.)
MacKenzie and Dalton have very different styles when it comes to music. The two addressed this during the package preceding their performance, but hoped that they would be able to find a balance for "I Want It That Way." For Dalton, the song was a "perfect song" for him, since he's into the boy band vibes, while MacKenzie isn't as much into that style. To meet in the middle, the two made the song more singer-songwriter style.
Unfortunately, the judges weren't into the performance. Lopez said she "didn't want it that way," while Keith Urban and Harry Connick Jr. both agreed the song was not for them. Both performers were safe for the night, performing their own solo songs later in the show, but what does the Backstreet Boys song mean for them next week? Fans are pretty divided on this particular performance.
Although the two are safe this week, next week is still up in the air. Will this song affect their standing in the competition, or will they have the comeback they deserve?