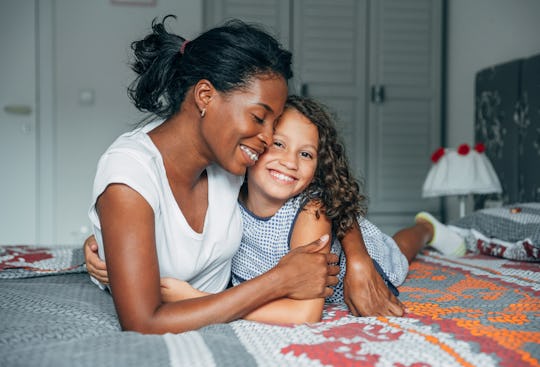 VioletaStoimenova/E+/Getty Images
Here's How To Make Mother's Day Special During Quarantine
Since we'll still be in the thick of this pandemic for the next week (plus some), it's time to figure out how to make Mother's Day special during quarantine. Mother's Day is May 10, and I don't know about you guys, but I sure need some extra lovin' and TLC this holiday just from dealing with the stress of all of this.
Since you can't take mom out to eat at her favorite restaurant or do any activities that involve actually getting out of the neighborhood, you need to bring the fun to her. The most important thing you can do for mom on Mother's Day is to ensure she knows how much you love her and that you notice that she busts her butt for everyone in the house every single day. And whether you show her by leaving her alone, buying her gifts online, making her a meal, or making sure she gets to have some quality Zoom time with her friends and family, she will definitely appreciate it.
Oh, and one very important thing to note: If you're planning on making her a meal — that's very sweet — but please for the love of mothers everywhere, please do the dishes and clean the kitchen afterward, OK?