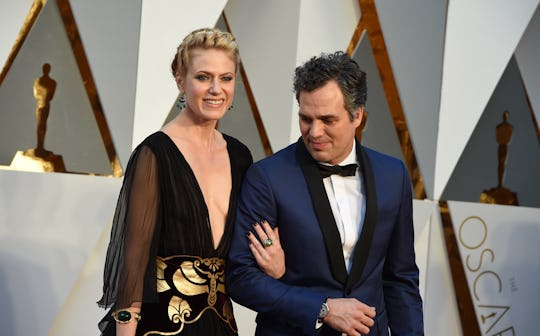 VALERIE MACON/AFP/Getty Images
Mark Ruffalo's #OscarsSoWhite Quotes Raise An Important Point
Praise Robin Roberts, who spent her time as a red carpet host for Sunday's Oscars asking real questions that went beyond the typical "who are you wearing." When approached on the subject of #OscarsSoWhite, Mark Ruffalo did his part to contribute to that conversation with Roberts — and this was after the two had already discussed the importance of honest journalism and supporting victims of sexual assault.
Roberts broached the topic by saying that the excitement over tonight's awards was tempered by the "very serious issue" overshadowing it all — the abysmal lack of diversity among the nominees. For the second year in a row, all the actor and actress nominees were white.
"That's a real issue, and I think it's time for our country to have this discussion in an earnest way," Ruffalo said. "It's happening in the criminal justice system, the education system — it should be happening here in Hollywood."
You wouldn't want to disappoint this guy, would you?
Ruffalo is right — Hollywood is purportedly full of progressive people who, when it comes to their politics, appear to be supportive of marginalized communities. So why do these politics not translate to the films they are putting out into the world?
"Who else to represent the needs of these people than their fellow liberals?" Ruffalo said. Good question, Mark.