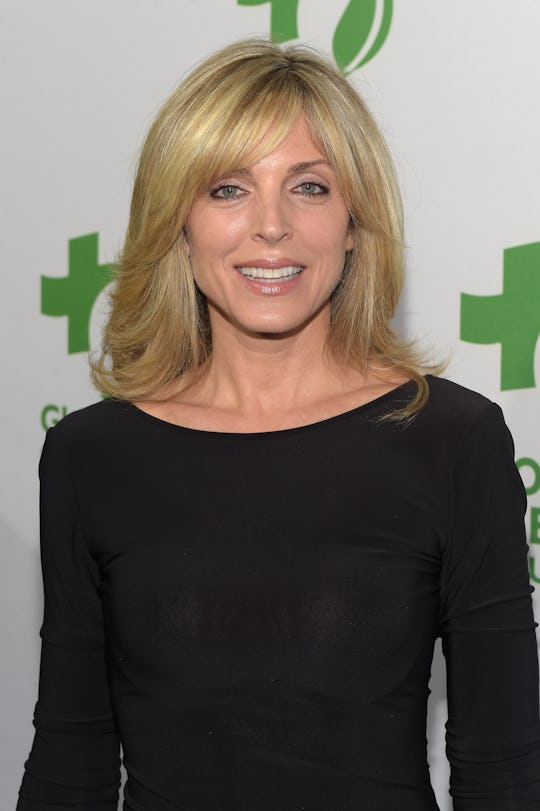 Jason Kempin/Getty Images Entertainment/Getty Images
Marla Maples Is Eliminated On 'Dancing With The Stars,' Despite Her "Empowering" Week
After a few weeks of shaky performances, it was announced on Monday night that Marla Maples was eliminated on Dancing with the Stars. It doesn't come as a huge shock, considering she was in the bottom three during the "Most Memorable Year" week. It's just unfortunate that Maples found herself leaving this week after noting that this was the week that she felt "empowered" after dancing to The Little Mermaid.
Week after week, Maples was introduced on the show as "the former Mrs. Trump." It felt like an unnecessary comment, considering "Mrs. Trump" was also a successful actress in her own right, without having Trump attached to her name. After having been in TV, movies, and plays, Maples created a career after being married to Trump, and it was too bad she wasn't recognized as that more.
On Monday night, Maples danced to "Part of Your World" on Dancing with the Stars, dressed as the mermaid, Ariel. After her performance, Maples told Erin Andrews that she felt "empowered" as Ariel, and although it appears she meant it more angled towards this week in particular, I think it speaks more about her journey on the show all together. This was finally her week to break out of the mold of being Trump's ex-wife and becoming her own star. Unfortunately, it was just too little, too late.
Obviously, the joke writes itself. Marla Maples, "You're fired" from Dancing with the Stars. But, hopefully she leaves with a pocket full of memories that she'll keep with her for her life. I, personally, thought that her dance during the "Most Memorable Year" week — dedicated to her daughter — was really touching. While it might not have been the best dance ever, it was something special to her. I think that will probably be something that will remain very special to her for some time, even if she's not on the show anymore.