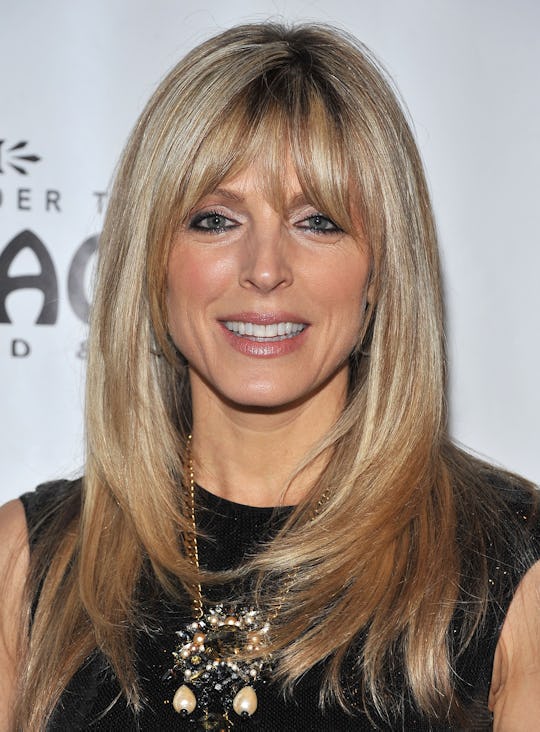 Angela Weiss/Getty Images Entertainment/Getty Images
Marla Maples Is More Than Donald Trump's Ex-Wife On 'Dancing With The Stars,' & She Should Be Treated As Such
Before Marla Maples began her Argentine Tango on Monday night's Latin-themed Dancing With The Stars, she was introduced as the ex-wife of "Twitter junkie Trump." OK, this is technically an accurate statement. Marla Maples was indeed married to Donald Trump, and Trump does indeed have a serious problem when it comes to controlling his Twitter impulses. But, Marla Maples is much more than Donald Trump. The fact that, in 2016, a woman is being valued based on her one-time relationship with a man is beyond infuriating.
It is fair to say that Marla Maples grew to rapid notoriety due to her relationship with Trump in the early '90s. Trump was married at the time to Ivana Trump, and his affair with Marla Maples ended in a very public divorce, and what is considered one of the most biggest sex scandals of the decade. (Impressive, considering that this is the decade that also produced Bill Clinton's scandal). Maples and Trump were married for six years, and divorced in 1999. That means that their very short marriage ended almost 20 years ago. Producers can't think of a better way to describe this woman than by referencing a marriage that ended in the '90s? Do those six — six! — years of marriage to Donald Trump create a complete summation of the woman's life?
Simply by virtue of being a human person, Marla Maples is more than somebody's ex-wife. This, by the way, is the most fundamental tenet of feminism. The simple acknowledgment that women are, in fact, people.
Maples has had a career in television, movies, and on Broadway including a part as one of Will Rodgers' Follies. Aside from her acting career, Maples has spent the better part of the past 20 years raising the daughter she had with Trump, Tiffany. Soon after the divorce, Maples and Tiffany moved to Los Angeles, away from New York, and away from the public eye.
It's unfortunate that now, as Maples begins to re-emerge publicly, that she must be continually reduced to the ex-wife of Trump.
The Twitterverse called out Dancing With The Stars for its reductive descriptors.
We can think of more interesting ways to describe Marla Maples. We can come up with something, anything, to say about her that isn't in relationship to a man she was married to for a minuscule percentage of her life.