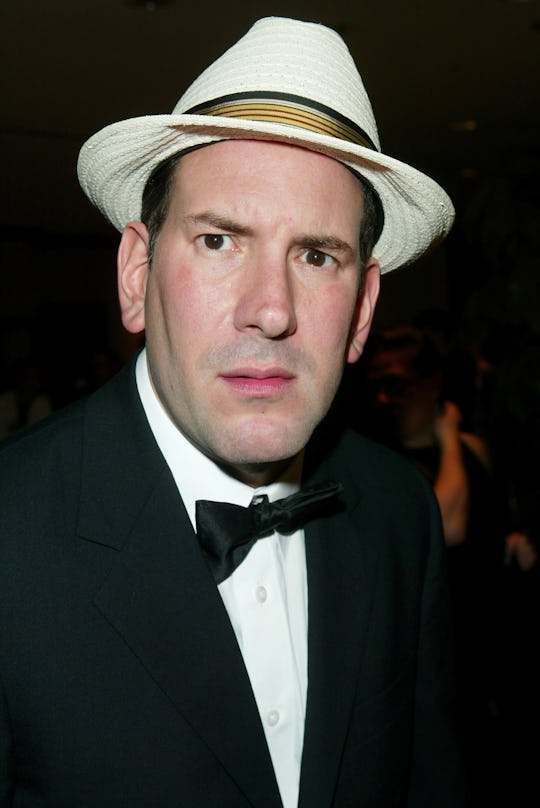 Evan Agostini/Getty Images Entertainment/Getty Images
Matt Drudge's Hurricane Conspiracy Theory Comment Is Irresponsible In The Worst Way
We get it, Matt Drudge: We're all playing right into your hands. Maybe you weren't getting enough attention on a Thursday afternoon, or maybe you were feeling a bit... I don't know, naughty or something. And you thought, huh, how can I make a whole bunch of people feel frustrated/shocked/irritated/angry today? Well, you hit the nail on the head, my friend. Because Drudge's Hurricane Matthew conspiracy theory is just about the most irresponsible and deplorable (yep, I said it) thing you might read today. Unless you're looking for a little truther nonsense. And then you might be all over this theory (but please, for your own safety and sanity, just don't).
It turns out that Matt Drudge, the political commentator behind The Drudge Report, doesn't believe that Hurricane Matthew is really a thing. So, I guess that's awkward news for the millions of people being evacuated from coastal communities in Florida, South Carolina, and North Carolina. And I'm wondering if President Obama is feeling a bit shame-faced, what with issuing a state of emergency in Florida (South Carolina Gov. Nikki Haley had already issued a state of emergency for her state on Wednesday).
Clearly, Matt Drudge knows a little something that inconsequential organizations like the National Hurricane Center (which has listed Hurricane Matthew as a Category 4 tropical storm, reporting winds of up to 140-miles-per-hour) don't know. Because he knows how to type a bunch of characters on Twitter, so he must be a correct. Right?
To be fair, Drudge's tweet on Thursday ("The deplorables are starting to wonder if govt has been lying to them about Hurricane Matthew intensity to make exaggerated point on climate") didn't totally claim that the hurricane wasn't "real," just that Trump's supporters were questioning its intensity. Regardless, you know. It's still pretty weird.
So we all know there are plenty of conspiracy theorists trolling around the internet. Why should Matt Drudge's comment be any more dangerous than the next person's? For one thing, Drudge is a highly influential commentator with over 400,000 followers on Twitter. So when he broadly hints that weather reports are simply a huge government conspiracy, especially at a time when some people might be looking for an excuse to wait out the oncoming storm in the comfort of their own home rather than evacuate, it's irresponsible. And foolhardy.
Luckily, not everyone believes him:
Regardless, Drudge is sadly not alone in his wildly ridiculous conspiracy theory about Hurricane Matthew. Vanilla Ice, who everyone forgot was a thing, tweeted that he would be "riding the storm out".
Here's the thing, guys: DON'T LISTEN to either of those things. Don't give those theories the time of day. Hurricane Matthew is real. It was real to the 137 people who died in Haiti as a result of the storm. It is, unfortunately, about to be real for millions of people along the southeastern coast of America, according to Accuweather:
Hurricane Matthew will affect millions along the southeastern United States coast from Florida to Georgia and the Carolinas with flooding, power outages and damaging winds into this weekend.
The curved path along the coast will create a fire hose effect of high winds, heavy rain and storm surge as the eye wall of the hurricane moves northward.
It's far too easy to point fingers to get attention. Matt Drudge has had his 15 minutes today. Don't give whatever conspiracy theory he's tweeting about any more of your time. Stay safe.