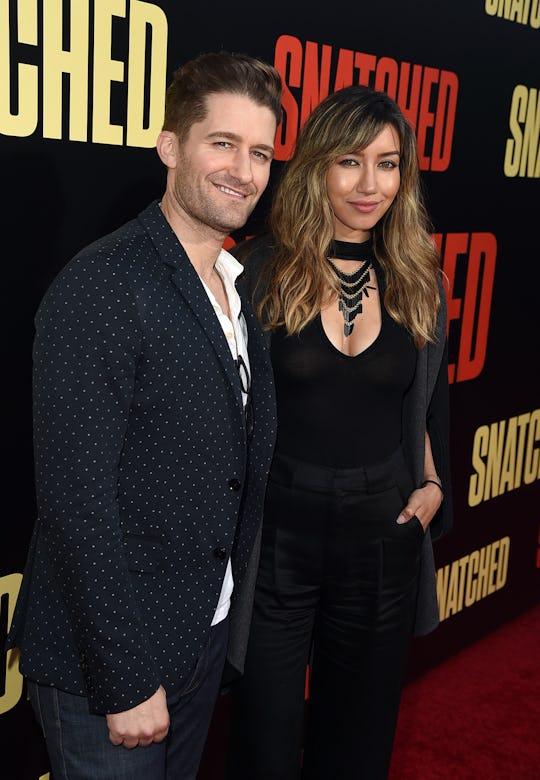 Kevin Winter/Getty Images Entertainment/Getty Images
Matthew Morrison Is Going To Be A Dad
Matthew Morrison is a man of many talents. He can act, he can sing, he can dance, and he can keep his naturally curly hair on lock down in every situation. In short, the former Glee star has got it all going on. And now he's apparently ready to pass it on to the next generation; Morrison and his wife are expecting their first baby, according to People.
The ecstatic actor, who recently joined the cast of Grey's Anatomy, told the news outlet that he's "looking forward to everything" about being a father.
I'm so excited, and I just want to be the best father I possibly can be. The fact that it's half me and half the person that I love most in this world … I'm so excited to meet our child and to see what he or she looks like, and to see what features of my beautiful wife that he or she has.
Morrison married Divergent actress Renee Puente in 2014, and the two have reportedly been looking forward to becoming parents ever since. Last year, the 38-year-old actor told The Los Angeles Times that he was "actively" trying to become a father:
I am so looking forward to that next phase.
When asked how many kids he might want, he said:
Family is so important so I would want there to be a sibling. Two, I think, but I want it manageable. I think we could handle that. I better check this is the right answer.
Not only is Morrison emotionally ready to be a dad, he's apparently going to have the gear to back him up. He announced his impending joy alongside the launch of his new business with friend Zach McDuffie; Sherpapa Supply Co.
The company was spawned after McDuffie was sharing some of his experiences as a new dad with Morrison (their wives introduced them to each other), according to Sherpapa's website:
The idea for starting the company came during a weekend get together, when I shared some of my stories of new papa life and some product ideas for "papas that keep their cool". Being an adventurer turned stay-at-home dad (although I think the term "stay-outside-dad" is more accurate) Matthew basically challenged me to make it happen. We decided then and there that it was time to break the "dorky dad" stereotypes and create a lifestyle brand that celebrates how awesome it is to be a family man. I have a little head start on him living the dad life, but Matthew is really excited to have kids and says being involved with SSCo. is "helping him prepare for the most important role of his life".
So not only will Morrison be able to teach his new baby to sing and dance, he'll be able to "keep his dad cool" and do it in style.