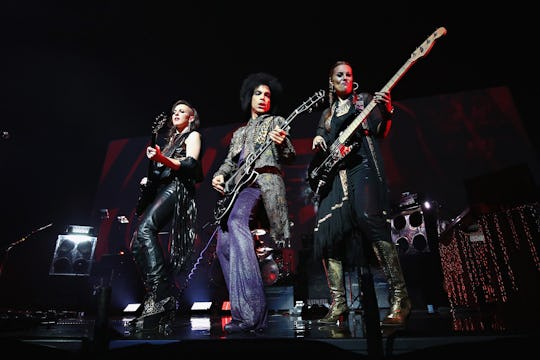 Cindy Ord/Getty
Memes Paying Tribute To Prince Show How Much He Meant To Fans
When news of Prince's death broke on April 21, fans immediately stepped up to pay tribute to the "Purple Rain" singer. Some did so through heartfelt messages on social media. Others blasted his hits through their speakers. And the more artistic types created a series of memes paying tribute to Prince.
For those who aren't as attached to the music industry, news of Prince's death broke on the afternoon of April 21. TMZ was first to break the news, reporting that the 57-year-old singer was found in his home in Minnesota. According to the website, the emergency dispatch received a call about a man down and immediately reported to the singer's estate. Police are currently investigating the death.
The news of Prince's death, though shocking and sad, didn't completely come out of nowhere. About a week before his death, Prince was rushed to the hospital and treated for the flu, according to ABC News. The plane carrying the singer made an emergency landing in Illinois where Prince was rushed to the hospital, according to Us Weekly. He stayed at the facility for a few hours before being released. A day later, Prince hosted a last-minute performance where danced along with fans and told them to, "wait a few days before you waste any prayers."
These final words to fans now haunt those who worshiped the ground the multi-talented singer walked on. And while some are praying for the singer and his family, others are paying tribute though beautiful artwork.